Festival Near Southampton Just For Young Carers
30 June 2017, 09:16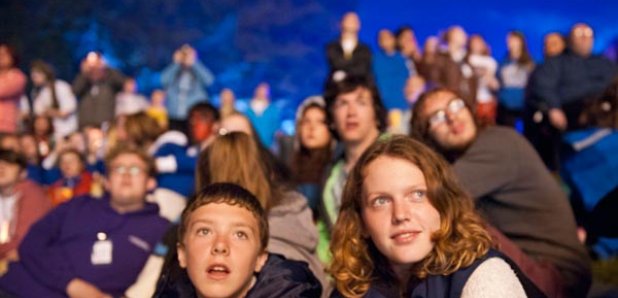 1,300 young carers from across England are getting together near Southampton - for a festival giving them a well-earned break from their responsibilities.
The Children's Society and YMCA host the three-day event at Fairthorne Manor at Botley.
X Factor contestant Amelia Lily will open the festival which offers live music, adventure activities, fairground rides and an eclectic mix of workshops. The festival is now in its 18th year.

Young carers aged 10-18 will not only get respite from their caring roles over the weekend, but the chance to meet other young carers and to have their voice heard by policy makers. The Children's Commissioner, Anne Longfield, will attend the event to hear first-hand from young carers about their experiences.

Official figures put the number of children caring for their parents, siblings and family members at 166,363 nationally, with 2,934 in Hampshire. However, The Children's Society argues that as many young carers are hidden from view, the real figure is likely to be significantly higher.

Matthew Reed, Chief Executive of The Children's Society, said:
"We look forward to welcoming more than 1,300 young carers to our festival this weekend. It is a richly deserved break from their roles as carers, giving them a special place to speak, dance, create and be heard.

"We hope that in working together with young carers and decision makers attending the event, we can make a brighter future for the thousands of children and young people who care for their loved ones day in and day out."


Chris Hand, Chief Executive of YMCA Fairthorne Group, said:
"This year is the 18th Young Carers Festival at YMCA Fairthorne Manor and we are extremely proud to be able to host this event and enable all those young people who often shoulder enormous responsibility to chance to let their hair down and enjoy a weekend of much needed fun, relaxation and respite.

"With over 1,300 children attending we couldn't be more grateful to all those that volunteer their time over the weekend to support the event - it is a true reflection of the great community we have around us."