Cyclist Jailed Over Gosport Road Rage Death
5 January 2017, 13:13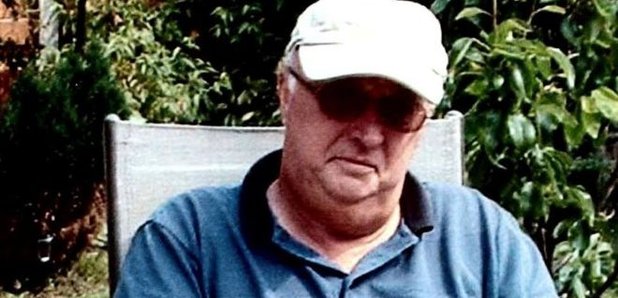 A man's been jailed for 3 years and 4 months for the manslaughter of a Royal Navy veteran in Gosport - who fractured his skull after being pushed to the ground in a confrontation over a cycling dispute.
Roy Galvin, from Alverstoke, Hampshire, suffered a ``medically untreatable'' brain injury when his head hit the ground in the incident which happened in Bury Road on September 25 2016.
He was taken to hospital where he died three days later.
Duncan Snellgrove, 28, of Mandarin Way, Howe Road, Gosport, was sentenced by Judge Sarah Munro QC who told him: ``Your actions have deprived a happy couple of many happy years together and his widow now feels empty.''
Matthew Lawson, prosecuting, told Portsmouth Crown Court how Mr Galvin, 69, was walking home from a local pub with his wife Deborah, who was in a motorised wheelchair, when Snellgrove and friend Lee Walker were cycling in the opposite direction.
He said the defendant was on a cycle path on the road but Mr Walker was on the pavement with a young boy on the handlebars.
Mr Lawson said a confrontation was sparked when Mrs Galvin asked Mr Walker to go on to the road and Mr Galvin made a comment that the child was too young to be riding on the handlebars.
He said Snellgrove ``took exception'' to Mr Galvin's comments and began ``fronting up to him''.
Mr Lawson added: ``Mrs Galvin describes the defendant's attitude of being one of sheer anger, pure aggression and, in her words, full of rage.
``Without warning, he raised both his arms and pushed Mr Galvin in the chest, the push was described by one witness as with quite some force and with such force that Mr Galvin went backwards and landed in the road.''
In a victim impact statement read to the court, Mrs Galvin said her husband was born in Canterbury, Kent, and joined the navy in 1963 which he served for 24 years as an aircraft engineer.
He gained medals for serving in the Falklands War and Southern Arabia as well as for long service and good conduct before he left the service and continued to work for an electricity company.
Roy's widow Deborah has issued the following statement:
"Roy was my total companion and we had a lot of fun sharing our lives together. He was incredibly intelligent and very, very, funny. He just loved life and was my best friend in the world.
"Roy retired from the Royal Navy in 1987 and had so many friends in the local area. Everybody knew him when he walked the poodles.
"He was my entire world and was very loyal. He was a wonderful husband to me, brother, and thought the world of his nephew Grant. We will all miss him very much.
"Roy and I were married on March 17, 2004, and from that day on we were together pretty much all of the time. Roy had a new lease of life when he retired and we laughed every day. He was without doubt my rock and he totally and completely looked after me. Roy was a loving and very caring husband.
"I miss Roy more than I can possibly put into words. I have had my husband and soulmate taken from me far too early. The terror of the incident on Bury Road is still with me and is pretty much on my mind for every minute of every day - I just can't seem to get it out of my head. When it is in my mind all I can see is the incident that led to Roy's death and the vision of the man responsible running away. It just haunts me.
"The officers who have supported my family since September have really helped us, because their investigation has led to Duncan Snellgrove being jailed today".
Detective Inspector Adam Price said:
"This was a cowardly assault on a Royal Navy veteran who was simply walking home with his wife on a Sunday afternoon. Snellgrove's actions were completely disproportionate to the situation and his unnecessary aggression had tragic consequences.
"While Mr Galvin's family are still grieving, I hope this sentence and Mr Snellgrove's admission of manslaughter provide them some comfort.
"I'd like to thank the motorists and local residents who came forward to help our witness appeals at the time. Today's sentence and the comments from the Judge underline just how serious the consequences of this assault were".
The court heard Snellgrove has 17 previous convictions for 29 offences, several for violent attacks, dating back to when he was aged just 14.
Daniel Reilly, defending, said Snellgrove had suffered disturbed sleep and nightmares reliving the incident and had written to Mrs Galvin to apologise for his actions.