Further Improvements For Cowes Floating Bridge
19 July 2018, 07:56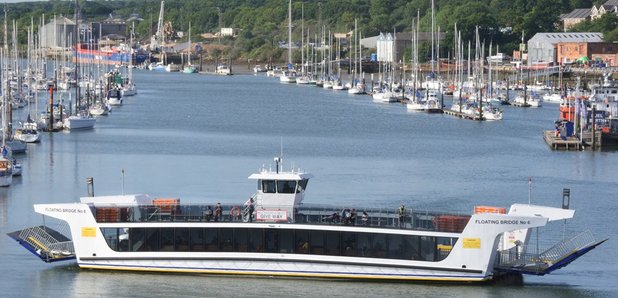 Isle of Wight Council's asked an East Cowes shipyard to design further improvements to the problem-hit floating bridge.
Wight Shipyard is drafting plans for hydraulics to tighten and slacken the bridge's chains, giving yachts proper clearance at all times of the tide - the major technical problem that needs solving.
In addition, it will draw up proposals for new prow finger extensions to allow better access for vehicles and reduce noise when the floating bridge docks.
"The council is very pleased to be working in partnership with a prominent local company to design improvements that will help provide what we need for the floating bridge to work at all times of the tide," said council leader Councillor Dave Stewart.
"Between April and June 120,000 foot passengers and 48,000 vehicles used the service – very much showing it's reliable and earning money for Islanders – however, we want it to be 100 per cent.
"Finding a solution to the chain depth issue is complex because of the nature of the Medina, but initial designs and discussion between Mainstay - the builder of the floating bridge - Wight Shipyard, Cowes Harbour Commission and the council are certainly encouraging and we all are committed to working together."
Currently, the floating bridge cannot run at certain times due to issues with the chain depth during a fast-flowing spring ebb tide.
Peter Morton, Wight Shipyard chief executive, said:
"We want to move forward and resolve the issues and we believe we can.
"The chain ferry is vital to East Cowes, West Cowes and indeed the whole Island so we look forward to working together to find a workable solution, while keeping the ferry operating."
The cost of the improvement work will only be known when a design solution is chosen by the council following a procurement process.