Convicted Killers Suspects In 1992 Southampton Murder
30 June 2016, 06:25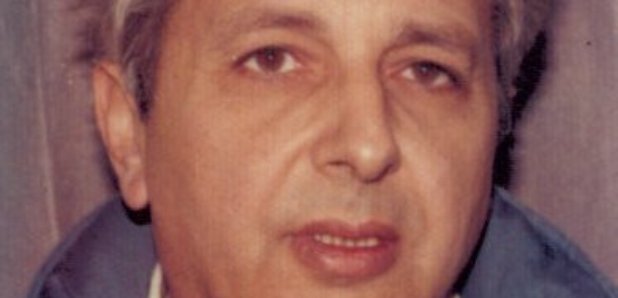 Hampshire detectives have named two suspects in one of their longest unsolved murder cases.
They've been taking a fresh look at what happened to Michael Schallamach from Bitterne in Southampton, 24 years ago. He disappeared without trace back in April 1992.
Officers now think his killers may've been Kenneth Regan (below left) and William Horncy (right). The pair are serving whole-life jail terms for the murder of the Chohan family in 2003.
A Hampshire police spokesman said:
``Armajit Chohan was murdered by Regan and Horncy to steal his freight business so they could use it as a front for drug running.
``They also murdered Armarjit's 25-year-old wife Nancy and their two young sons, 18-month-old Devinder and two-month-old Ravinder along with Nancy's 51-year-old mother Charanjit Kaur.
``Hampshire Constabulary's Major Investigation Team now believe that Regan and Horncy murdered Michael Schallamach 10 years before they murdered the Chohan family.''
The spokesman said that following a second review of the evidence they believed that the two suspects were ``directly involved'' in Mr Schallamach's murder. He said:
``At the time of Mr Schallamach's disappearance the police and his family were told by his associates that he had run away with another woman to live in Europe or Nigeria.
``His wife Yvonne even received a handwritten letter sent from France from a person, allegedly called Helen, stating they had run off together.''
Officers are appearing on TV programme Crimewatch Roadshow in a bid to identify the letter writer as well as appeal to anyone with information about what happened to Mr Schallamach.
Detective Chief Superintendent Ben Snuggs said:
``Did you write the letter? Do you know who did? Do you recognise this person's handwriting? If so I would ask you to come forward and tell my officers what you know.
``You may know what happened to Michael Schallamach. It has been 24 year since he went missing. Friendships and allegiances change over the years. This may be the last opportunity to tell what you know to the police.
``Mr Schallamach's family have spent almost a quarter of a century not knowing what happened to him and I'm appealing for the public to help us finally solve this long running murder enquiry.''
The Old Bailey trial heard that the Chohan family disappeared from their Hounslow home in February 2003.
Regan, a convicted drug dealer who was a police informant, planned to take over Mr Chohan's successful CIBA freight company to use it as a front for importing drugs.
He lured him to Stonehenge, Wiltshire, and forced him to sign over his company before murdering him.
The rest of the family had been killed and buried at a farm in Tiverton, Devon and the bodies later taken out to sea and dumped.
Mr Chohan's body was found floating in the water near Bournemouth pier.
His wife's body was found in the same area that July, and Mrs Kaur was found in November in a bay off the Isle of Wight.