Chichester's Tim Peake To Go Back To Space
26 January 2017, 12:07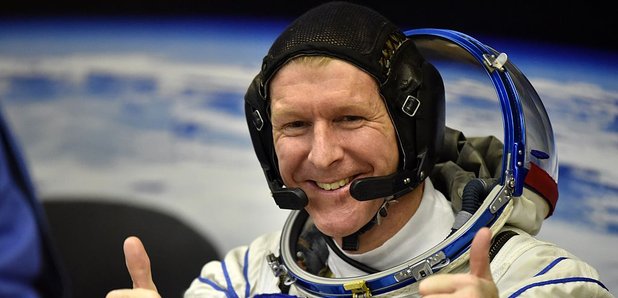 Chichester astronaut Tim Peake's going to go up to the International Space Station for a second time.
The 44-year-old unveiled his plans as the Soyuz TMA-19M spacecraft that launched him into orbit and returned him to Earth went on public display at London's Science Museum.
Major Peake, from the village of Westbourne, said:
``It's what every astronaut wants to do.
``Myself and my classmates from 2009, we are all going to get the second mission to the space station which is wonderful.
``The work that is being done on board the space station is incredibly important and also tremendously exciting as well.
``It is only natural to want to return. The one thing you miss is the view of planet Earth, of course. It is the most spectacular thing you can possibly see.''
Maj Peake was the first British European Space Agency (ESA) astronaut to visit the ISS and his return date will be arranged according to the agency's normal mission selection protocol.
The news coincided with an announcement by the Secretary of State for Business, Energy and Industrial Strategy, Greg Clark, of a £152 million fund for British satellite expertise to be used for international projects monitoring flooding, drought and deforestation. He said:
``Tim Peake's Principia mission inspired a generation, and showed just how far science can take you.
``Building on excellent foundations, our ambition is to capture 10% of the space market by 2030 and ensure the UK space industry is a global leader in the decades ahead.''
Maj Peake's capsule, still singed by the heat of re-entry, joins other exhibits at the Science Museum charting the history of space exploration.
During his 186 days in space, the former helicopter test pilot, and father-of-two, from Westbourne, West Sussex, participated in more than 250 scientific experiments, performed a space walk, ran the London Marathon on a treadmill, and inspired more than a million schoolchildren with educational outreach activities.
In June 2016, Maj Peake and his crewmates, American Nasa astronaut Colonel Tim Kopra and Russian cosmonaut Yuri Malenchenko, made the trip back to Earth in the Soyuz capsule measuring just over 6ft across.
His mission was named Principia after Sir Isaac Newton's landmark work describing the laws of motion and gravity.
During his time in space Maj Peake worked up to 14 hours a day, participating in experiments devised by scientists from around the world.
He said the highlight was the space walk with Col Kopra in January to repair electrical components on the outside of the space station.
The Science Museum tweeted: ``Thrilling news that @astro_timpeake will return to space on a second @esa mission to the @Space_Station #Soyuz.''
Maj Peake is also opening the new Airbus Foundation Discovery Space STEM Centre in Stevenage which is based on a testing facility for the Mars rover programme.