Capital Reports – South Coast
20 August 2018, 19:18 | Updated: 21 August 2018, 08:27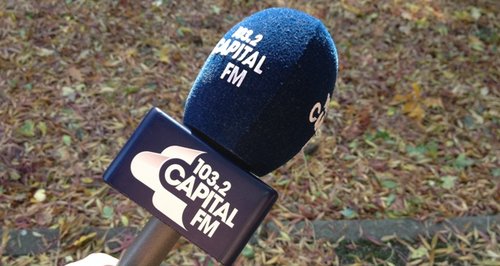 The top stories in Hampshire, West Sussex, the Isle of Wight and around the world updated throughout the day - listen on FM, online, on your mobile and on digital.
Tuesday 21st August
Success For Cardi B and Camila Cabello at MTV VMAs
It was a big night for Cardi B at the MTV VMAs overnight.
She won Best new artist and song of the summer for I Like It:
Camila Cabello also picked up two awards - including video of the year for Havana.
Man Questioned After New Forest Murder
A 34-year-old man's being held on suspicion of murder after the death of a man in Brockenhurst in the New Forest.
Police tell us they were called to someone needing medical help in Brookley Road yesterday afternoon.
New Students Warned To Protect Against Meningitis
People going to uni are being told to protect themselves against meningitis before the start of term.
Health experts are warning colleges and universities can be hotspots for the potentially deadly bacteria.
Brexit 'No Deal' Could Lead To Drugs Crisis
There's a worry that hospitals could face running out of drugs - if there is a no deal Brexit.
Health service providers are accusing the Government of failing to prepare properly - It also warns of losing NHS workers from EU countries.
Alton Teenagers Missing
Two teenage boys have gone missing from Four Marks near Alton.
Bobby and Stephen, aged 13 and 16 were last seen on Sunday and could be in the Helem Hempstead area.
Portsmouth FC To Play For League One Top Spot
It's been a brilliant start to the season for Pompey, and they could go top of League One later.
A win at Bristol Rovers tonight would be four in a row to start the campaign.