Men Jailed For Businessman Guy Hedger's Murder
23 January 2018, 08:06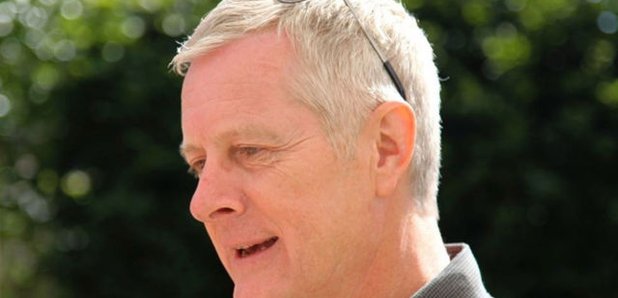 Two bungling thieves have been sentenced to life imprisonment to serve a minimum of 34 years each for the murder of a businessman who was shot dead during an "amateurish and incompetent" burglary at his £1 million home.
Guy Hedger was killed after Jason Baccus and Kevin Downton broke into his home in Castlewood, Ashley, near Ringwood at about 3am on 30 April 2017.
Downton (below) shot the 61-year-old with a sawn-off shotgun after he failed to give them the code to the personal safe and his husband, Simon Hedger-Cooper, hit a panic alarm.
Baccus, 42, of Verney Close, Bournemouth, Dorset (below) and Downton, 40, of Winterborne Stickland, near Blandford, who fled with £124,000 worth of jewellery, were found guilty following a 40-day trial at Winchester Crown Court.
Sentencing the pair, judge Mr Justice Jay told them:
"The planning was amateurish and incompetent but that doesn't diminish the culpability of what happened.
"Nothing I can say could possibly prevent Mr Hedger-Cooper continuing to be tormented by the thought that, if only he had not pressed the panic button, his partner might still be alive today.
"This counter-factual cannot of course be answered. More importantly, the decision to press that button was not irrational and it was made in circumstances of extreme stress. Many of us would have done exactly the same.
"This was the collision of two worlds: one of those worlds has been permanently torn asunder."
Items stolen included a Pandora bracelet which Mr Hedger had given to his partner of 10 years and which had charms including their star signs and a bible.
Other items taken included a 14 carat gold ring with rubies and emeralds, a Tiffany necklace and several watches, including brands Amadeus and Cartier.
Also stolen were a Louis Vuitton wash bag worth about £650 given to Mr Hedger-Cooper by his partner for Christmas 2012 and a larger bag of the same brand worth £1,200.
Much of the stolen jewellery was found discarded in various locations around the area with parts of the gun found in the River Stour near Canford Parish Church.
In a statement read to the court, Mr Hedger-Cooper, 48, described his partner as "his rock" and said that he was "devastated" at his death. He said:
"Guy was an intelligent, creative, caring and gentle man.
"Guy worked hard his whole adult life, he deserved what he had worked for, he deserved to enjoy the fruits of his labour and he deserved to still be with me today.
"Guy's life was lived to the full, he worked hard and he played hard. He enjoyed sport, he was a talented artist who drew his inspiration from the sea and the places he had lived and worked.
"Although working for large corporations, Guy could never be called corporate.
"This is all in stark contrast to the final moments of Guy's life, which were full of terror, fear and pain.
"No-one deserves to have their life ended in such an abrupt way. I pray that he is now at peace.
"The events of that evening have radically changed my life forever and are an experience from which I shall never recover.
"To lose the person you have loved and cared for over many years is devastating whenever that moment comes, but losing that person in these tragic circumstances, in front of you, in your own home, is horrific and makes the pain unbearable.
"A crime that cut his life short in the most violent and callous way. A crime that was fuelled solely and simply by greed.
"A thought that it is easier to take from someone else than to work hard, a thought that it is acceptable to murder to get what you want, a thought that life is cheap."
He added that Mr Hedger would also be remembered for his work, which included designing a green heart sculpture outside the LV insurance building in Bournemouth.
Mr Hedger was a director of the Avonbourne International Business and Enterprise Trust, which runs colleges and a primary school in the Bournemouth area.
Detective Chief Inspector Sarah Derbyshire, of Dorset Police, said:
"Nothing will ever bring Guy back but I hope the verdict of the jury will bring some level of comfort that his attackers are firmly behind bars.
John Montague, from the CPS, said after the hearing:
"It did not matter who pulled the trigger as both defendants were aware a gun had been taken to the address and was likely to be used if the burglary did not go as planned."
A third defendant, Scott Keeping, 44, also of Verney Close, was found not guilty of murder and his wife, Helen Keeping, 40, was also cleared of two counts of assisting an offender.
Baccus and Downton were given concurrent jail sentences for offences of aggravated burglary with a firearm, possessing a firearm with intent to cause fear of violence, and two charges of burglary of industrial buildings.
Mr Keeping was cleared of these offences.