Young Scots Treated For Dementia
29 December 2016, 08:19 | Updated: 29 December 2016, 08:37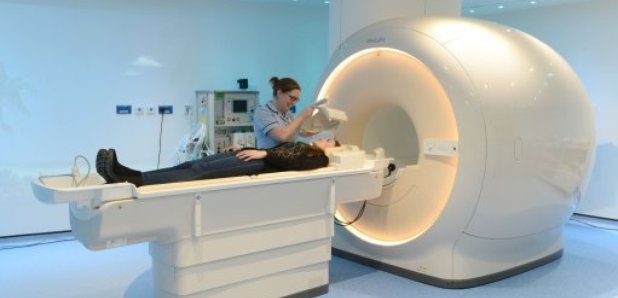 The number of under-65s in Scotland being treated for dementia has risen by a third in the past six years, leading to further calls for a new law to widen free care services for younger patients.
The Frank's Law campaign is named after former Dundee United footballer Frank Kopel, who died aged 65 six years after being diagnosed with dementia but did not qualify for free personal care due to his age.
His widow Amanda set up the campaign in a bid to ensure other families avoid facing financial hardships in addition to coping with the effect of the disease on loved ones.
Across Scotland, the number of people under 65 being treated for dementia is increasing each year and rose from 777 in 2014/15 to 808 in 2015/16.
Among those treated in 2015/16 were four patients aged between 15 and 29, nine between 30 and 39 and a total of 43 aged between 40 and 49.
In addition, there were 85 patients aged between 50 and 54, 228 between 55 and 59 and 439 between 60 and 65.
The Scottish Conservatives said the figures show a change is needed in the care of younger dementia patients and are backing the Frank's Law campaign.
Scottish Conservative mental health spokesman Miles Briggs said: "It's understandable that dementia is an illness still very much associated with the older generation but these figures show that it's becoming increasingly prevalent in those below that age and we can't afford to be blindsided by that.
"Even though people in those age groups make up a minority of the total cases, we are still talking about hundreds of people receiving treatment each year, and that number is rising.
"Frank's Law campaigners have worked hard to ensure politicians are acutely aware of the challenges faced by those who are struck by dementia at an unusually young age.
"We now need to take that on and ensure this is put into legislation, and I hope the Scottish Government enables that to happen."
Health Secretary Shona Robison said: "The Scottish Government is committed to protecting free personal and nursing care, and to examining the extension of free personal and nursing care to those under 65.
"We have already invested £6 million to increase the income threshold at which someone becomes liable for charges and we will continue to take action to make the system fairer still.
"From April 1 2017, armed forces veterans will have income from war pensions disregarded from social care financial assessments.
"We are transforming the way we treat dementia so more people have their independence for longer and working towards greater supported self-management at home."