Work Pressures Affecting Quality Of Family Life
3 October 2016, 10:15 | Updated: 3 October 2016, 10:16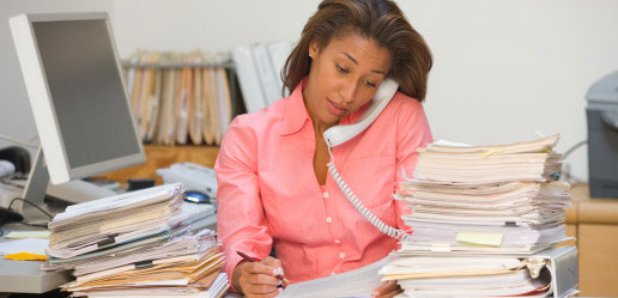 A quarter of parents in Scotland miss out on putting their children to bed due to work pressures, according to a new survey.
The poll showed working parents across the country struggle to balance work and home life, with only 12% saying they felt the balance was "just right''.
The Mindovers survey of 600 Scots found 26% of respondents said work interfered with their ability to put their children to bed often or all the time.
The survey showed four in ten working parents would work more flexible hours if possible while 31% would like to go home on time more often and 22% want to work their agreed hours without pressure to do more.
Nearly half (44%) felt work got in the way of attending school or nursery shows and events often or all the time and 34% said it interfered with their ability to help their children with homework often or all the time.
The survey also found overtime pressures on working parents, with 27% working more than two extra unpaid hours each week.
Family Friendly Working Scotland (FFWS), a coalition of voluntary organisations and the Scottish Government, commissioned the survey.
Nikki Slowey, FFWS programme director, said: "It's disheartening that so few Scottish parents have the right work-life balance.
"Families need both time and money to thrive yet less than a quarter of parents we surveyed said they have this.
"As parents we want to support our children through the many milestones in their lives, whether that's starting school, starring in their school play or preparing for important exams.
"But balancing this support alongside the demands of work can be very challenging, especially if your employer gives you little or no flexibility, or shows no understanding.
"We're encouraging all employers and employees to use National Work Life Week this week as an opportunity to think about how to improve work-life balance and get the best for Scottish families and businesses alike.''
Mark McDonald, minister for childcare and early years, said: "The Scottish Government is determined to do all we can to ensure Scotland's workplaces offer flexible working arrangements so parents can achieve a balance that suits their family life, and employers can benefit from improved rates of loyalty and productivity.''