Warning not to approach suspected black panther
19 October 2018, 14:16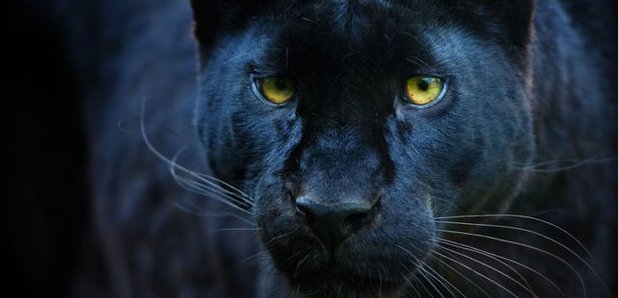 Police have warned residents of two villages not to approach a suspected black panther on the loose in the area.
Police Scotland said they received a report of suspected sighting of the panther at around 8.45am on Friday in fields near to the B730 road
between the villages of Drongan and Coalhall, East Ayrshire.
Residents have been advised to be vigilant and officers are currently trying to trace the animal.
A police helicopter was used to try and locate the big cat on Friday morning and an animal expert has been brought in attempt to confirm its identity.
The force said in a statement: "Residents in Drongan and Coalhall are being advised by officers to be vigilant after a report has been
received of a sighting of what is believed to be a black panther in the fields near to the B730 between the two villages.
"Officers are currently working to locate the animal which may be injured.
"The area is popular with dog walkers so care should be taken and if anyone sees the animal we would ask you not to approach it, but to
contact Police via 101 quoting incident number 0780 of Friday 19 October 2018."
A spokeswoman added: "A thorough search of the area was carried out this morning with assistance from the police helicopter.
"However, officers have been unable to trace the animal.
"Officers are currently liaising with a expert in order to confirm the identity of the animal."
Police worked with animal welfare charity the Scottish SPCA but the animal rescue officers but they have since stood down since they are
unable to deal with big cats.
The charity's animal rescue officer Alistair Hill said: "We can confirm we have received reports regarding a possible panther sighting in Ayr.
"We have liaised with Police Scotland and informed them that we are unequipped to deal with such animals and therefore will not be
involved in investigating the incident."
Alan Green owns an upholstery business which overlooks the fields where the panther sighting was reported.
He said: "I've not seen it personally but where it's supposedly been sighted is just out the back of my workshop.
"I've seen the police helicopter up and roundabout.
"I'm not unduly concerned. When I first heard about it thought 'a black panther here?' but maybe it could be true."