Wanted Criminal 'Killed In April'
30 December 2015, 16:18 | Updated: 30 March 2016, 13:50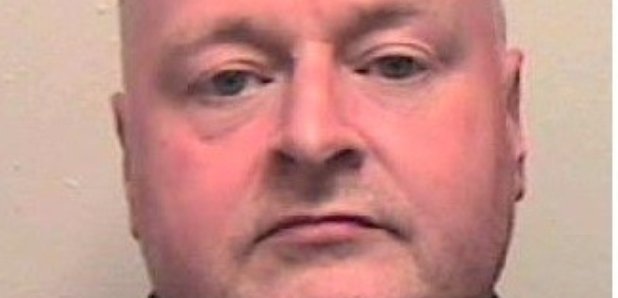 Police believe a man who was one of Scotland's most wanted criminals could have been murdered as far back as April, shortly after he was last seen alive.
Martin Hamilton's remains were found by a dog walker in a remote area of woodland near the B7015 in West Calder, West Lothian, last Thursday.
A post-mortem examination carried out on Monday established the 53-year-old suffered serious injuries which led to his death.
He was last seen alive around lunchtime in Great Western Road, Glasgow, on April 16 and officers conducting the investigation are focusing their attention on this sighting and the area where his remains were discovered.
Police are appealing for anyone who may have seen him or have information about where he went to come forward.
They are also interested to speak to anyone who may have seen anything suspicious around the B7015 road, which is located near the Five Sisters business park.
Police and scientific experts continue to work at the scene, conducting a "painstaking'' examination and search of the area.
Detective Superintendent Kenny Graham, who is leading the inquiry, said: "Any information, however insignificant it may seem, may be extremely important to our investigation.
"I am keen to speak to anyone who can help us in relation to his movements in Glasgow and how he ended up in West Lothian. It would seem that the victim died on April 16 or shortly after that.
"The area where he was found is fairly remote; however, the B7015 is a reasonably busy road and is known as a shortcut locally from Stoneyburn to Livingston, so I am also keen to speak to anyone who uses this road and may have been in the area on April 16.
"We have done a huge amount of work close to the Five Sisters business park already and the remains we found are actually intact, so reports that have said otherwise are unhelpful to our investigation.
"Obviously the remains were skeletal and it has been a painstaking process to get to this stage and we have to make sure we get as much evidence as we possibly can from the scene.
"We are also conducting a wide search of the surrounding area for any other items and will continue to do so for some time.''
Mr Hamilton had been hunted by police since September 2014 after he breached the terms of his licence following his release from prison.
A #2,000 reward was offered for information on the "dangerous'' convict's whereabouts last October.
Hamilton, who had been convicted of a number of crimes including drug dealing and torture, had been nicknamed the Blackhill Butcher, after the Glasgow housing estate where he operated from.
Specially-trained officers are providing support to his family.
Anyone with information which may assist the investigation should call the major investigation team at Livingston on 101 or Crimestoppers anonymously on 0800 555111.