Man Arrested Over Shopkeeper's Death
25 March 2016, 13:12 | Updated: 30 March 2016, 13:50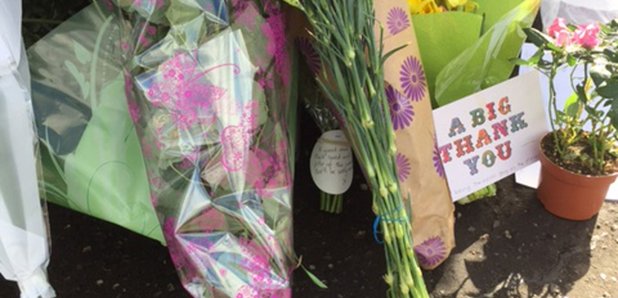 A 32-year-old man's been arrested in connection with the death of Asad Shah.
Mr Shah was found seriously hurt in Minard Road, Glasgow, on Thursday night and later died in hospital.
Police say they're treating it as religiously motivated.
The 40-year-old was found on Minard Road last night.
His death upset local residents who described him as ''lovely, kind and gentle''
People continued to arrive at the police cordon surrounding the shop in Shawlands to speak to police or lay tributes.
A silent vigil's being held later.
People will gather with daffodils outside his store at 9pm.
Resident Isabella Graham, 64, said Mr Shah employed her daughter at the shop when she was younger and she cried when she called her to tell her the news.
She said: "He was an amazing, wonderful man, he couldn't do enough for you.
"He wouldn't hurt anybody. Nobody in Shawlands would have a bad word to say about him.
"I can't believe he's gone.''
Mrs Graham, who placed flowers at the scene with her young granddaughter, said Mr Shah's family had run the shop for as long as she had lived there, for more than 16 years.
Around a dozen floral tributes are at the cordon. One card read: "Thank you for being the nicest guy on the planet.''