Pupils From 6 Edinburgh Schools Return To Class
13 April 2016, 07:05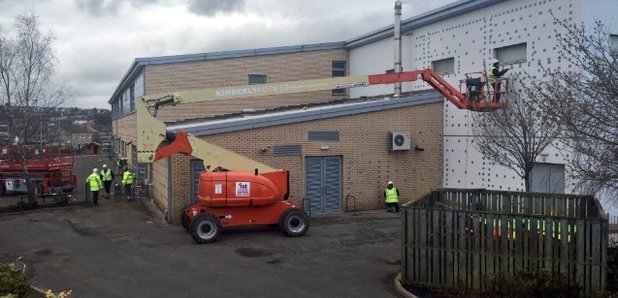 Pupils from six of the 17 Edinburgh schools closed over building safety fears are returning to the classroom.
The city council made the decision to shut 10 primaries, five secondaries and two additional support needs schools amid structural concerns.
Around 7,600 children spent a second day out of lessons on Tuesday as inspections continued following the Easter break.
The schools were all built or refurbished under the same public private partnership schemes around 10 years ago.
The local authority has drawn up plans for the 2,000 pupils preparing for exams from the five high schools affected, with most resuming lessons on Wednesday.
Drummond, Firrhill and Royal High will have S4, S5 and S6 pupils returning to their own schools from 9.30am on Wednesday morning.
Senior pupils at Gracemount will go to Liberton High from 9.30am today and those at Craigmount will wait until Thursday to go to Tynecastle High.
They will be taught by their own teachers there.
Lessons will also resume for pupils from Oxgangs and St Peter's primary schools, who will return to the alternative arrangements in place before Easter from this morning.
Other primaries will go back on a staged basis, with some relocating by Friday and all pupils should be back in the classroom by next Tuesday 19th of April.
But plans for around 2,300 S1 to S3 pupils have not yet been confirmed, with updates expected to be available later in the week.
Andrew Kerr, Edinburgh City Council chief executive, said: ''We have now put in place alternative arrangements for 3,300 pupils, including as a priority all senior pupils in S4, S5 and S6 sitting exams in the near future, which has been a huge logistical exercise.
''Work is continuing to identify alternative options for other primary, special and S1 to S3 pupils which we will communicate to parents as soon as we have further information.''
Closures were prompted across the school community after workers carrying out repairs to storm damage at Oxgangs Primary found ''further serious defects'' with the building on Friday.
Construction group Galliford Try, which acquired responsibility for Oxgangs through its 2014 acquisition of Miller Construction, said it takes its role as contractor ''very seriously''.