Under-18s Banned From Scottish Football
20 June 2016, 08:10 | Updated: 20 June 2016, 08:12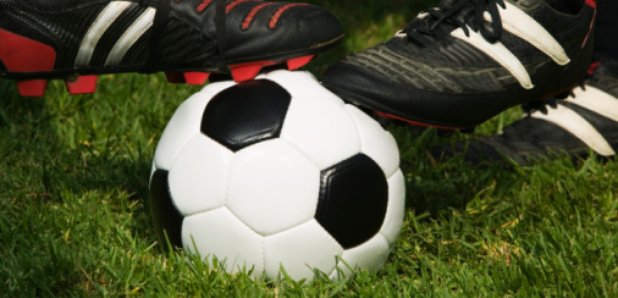 More than 100 under 18s including a boy of just 12 have been banned from football matches in the past three years, latest figures show.
The official statistics, obtained by the Press Association, are revealed after dozens of England fans were arrested in the first week of the Euro 2016 in France, including a 16-year-old held in Marseille.
The figures indicate a lack of consistency, with one major force having no teenagers on a Football Banning Order (FBO), while another smaller force has barred 43 youngsters from matches.
They also suggest that football hooliganism, which has never been totally removed from the game since the bad old days of the 1970s and 1980s, retains an allure for teenagers.
There were also concerns that FBOs, introduced following trouble by England fans at major international tournaments, should be handed out as a last resort to children.
During the research, stories emerged of kids getting "casual'' clothing labels sewn into their school uniforms, while others, branded "schooligans'', pose up on social media and attempt to look hard.
Concerned police are visiting schools to warn pupils they could end up with a serious criminal record, or badly hurt, in organised violence.
The statistics were revealed in Freedom of Information requests to police forces showed more than 100 under 18s received an FBO in the three years up to March this year.
It was not possible to get an exact figure as some forces would not or could not provide them and the Home Office does not collate FBOs by age.
The 12-year-old was banned following widespread disorder in Newcastle city centre after the Magpies were beaten 3-0 at home by arch rivals Sunderland in April 2013.
Northumbria Police said the boy threw missiles at opposition fans and was abusive.
The same force had banned a total of 43 under 18s in the three years up to April this year. They were 38 Newcastle United fans and five Sunderland fans.
The force said since then it has visited schools to warn pupils that even being verbally abusive at matches could get them banned from following their teams.
It was a similar approach in Bury, where a small number of young fans of the League One club have been causing trouble at games. Pupils will be told they are endangering the future of their club by causing policing costs to soar.
Cleveland Police said a 14-year-old fan had received a banning order in the past three years but would not give details of the club he supported. It said another 11 under 18s were banned.
In Scotland, 13 under 18s who support Rangers, Hamilton, Motherwell, Hearts, Dunfermline, Dundee United, Hibernian and Celtic were banned.
And in London, the figure was 10, with teenage followers of Wimbledon, Chelsea, Crystal Palace, Brentford, Fulham, QPR and Millwall prevented from watching games.
But Greater Manchester Police, which looks after Manchester United and City as well as fierce rivals in lower leagues such as Bolton, Oldham, Rochdale and Wigan, has no under 18s on a ban.
Dr Geoff Pearson, a senior law lecturer at Manchester University, said there were "huge discrepancies'' between forces about how they used the Football Banning Order legislation.
He said in Europe, fans groups and clubs ran education programmes for youngsters encouraging them to keep out of trouble.
Amanda Jacks, a case worker with the Football Supporters' Federation, said young people should be steered away from trouble before banning orders and the criminal justice system were considered.
She said young fans behaving in a generally anti-social manner were targetted by the police, in a way that other gangs of youngsters were not.
Speaking about the "schooligan'' phenomenon, she said: "There's no doubt that there is a glamorisation of football disorder and kids are attracted to it for the wrong reason.
"There does need to be some consistency - if 14, 15, 16-year-olds are getting banning orders, that should be the last resort, not the first.''
The figures also showed a there were more than 120 of over 50s, including a 60-year-old Arsenal fan and a man of 64 in the Lancashire Police area, who have been banned from attending games in the last three years.
The Home Office said in September there were 2,181 people with a football banning order.