Tributes To Scot Soldier Who Died On Exercise
20 July 2016, 13:00 | Updated: 20 July 2016, 13:22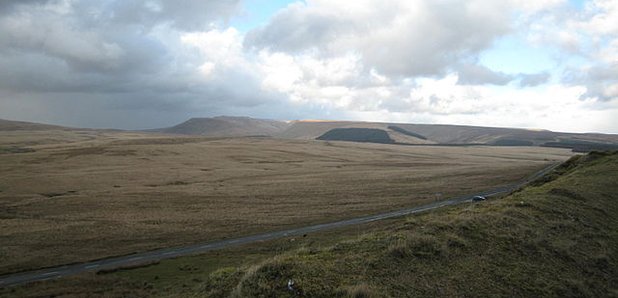 The soldier who died in Brecon while on a training exercise has been described as a "beautiful grandson'' and a "superfit boy'' by his family.
Josh Hoole, from Ecclefechan near Lockerbie in Scotland, was a member of The Rifles regiment.
The 26-year-old, who died on Tuesday, was on pre-course training for the Platoon Sergeants' Battle Course, which is described as "both mentally and physically demanding''.
His grandfather John Craig said: "He was a beautiful grandson.
"He was a dedicated soldier. He always wanted to be top dog. He was a superfit boy, he kept very fit.''
The Ministry of Defence will carry out a full investigation into the death, Defence Minister Harriett Baldwin said.
She told the House of Commons Defence Committee that she wanted to express her sorrow at the "very sad death'' and to "make the commitment that the Ministry of Defence will, of course, be undertaking a full investigation and will share that with the committee''.
The Platoon Sergeants' Battle Course is taken by infantry soldiers who want to progress to the rank of sergeant.
The course is run three times a year, with the next one set to take place in August.
Most soldiers take part in organised, and sometimes independent, pre-course training which can involve marching long distances carrying weight, and digging trenches.
Captain Doug Beattie, who has taken the course and run pre-courses, said it is tough, and needs to be so.
He said: "It needs to be demanding and I don't think there should be any call that it shouldn't be demanding, I don't think anybody would want that.
"But being a demanding exercise does not mean that you do not do your risk assessments and take all precautions so that people don't get injured in doing that.
"We cannot speculate in this case and need to wait and see what the cause was.''
MP Johnny Mercer, a former Army officer, said the Defence Committee would look into the incident, which comes three months after it published a report calling for the MoD to be liable for prosecution for the deaths of armed forces personnel during training.
"No death in training is acceptable,'' he said. "The details of this incident are unclear, but given our recent (Defence Select Committee) inquiry into deaths in training, we will of course be looking closely at the circumstances surrounding this tragedy.''
The committee found that, since the start of 2000, 135 military personnel had died while taking part in training and exercises - 89 from the Army, 24 from the Royal Navy and Royal Marines, and 22 from the RAF.
Lance Corporals Edward Maher and Craig Roberts were pronounced dead on the Brecon Beacons after suffering heatstroke during a 16-mile (26km) SAS test march three years ago.
Corporal James Dunsby died from multiple organ failure in Birmingham's Queen Elizabeth Hospital more than two weeks later.
A coroner ruled that neglect played a part in their deaths.
In March, the Health and Safety Executive announced it would issue a so-called Crown Censure to the Ministry of Defence over the 2013 deaths.
It said the MoD had failed to manage risks during the training exercise and added that it had worked since the deaths to ensure lessons were learned and future risks reduced.
On the latest incident, a spokeswoman said they were aware of the death at Dering Lines, where there is an Infantry Battle School.
She added: "Dyfed-Powys Police are leading the initial inquiries into the soldier's death and HSE will not speculate at this stage on the exact circumstances of this fatal incident.''