Tributes Paid To Nurse 'Killed In Accident At Home'
12 September 2016, 14:37 | Updated: 12 September 2016, 18:58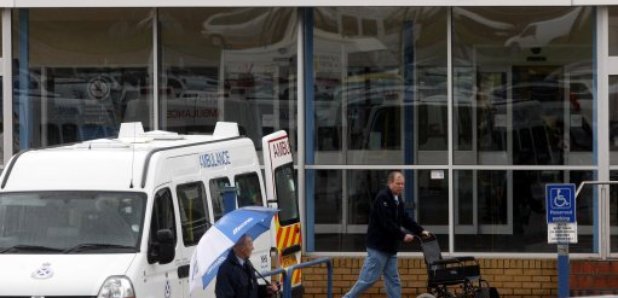 Tributes have been paid to a nurse said to have died in a freak accident.
It is understood Alison Clark died on Saturday after falling down stairs at her home in Airdrie, Lanarkshire.
A fundraising page set up in memory of the trauma nurse at the town's Monklands Hospital has already raised more than £4,000.
Alison Tedford, a friend and colleague at Monklands, set up the page to pay tribute to her.
She wrote: "As a friend Alison lifted you up when you were sad, made you laugh when you wanted to cry.
"She was always there whether it be at the end of a phone or in person.
"Her smile lighted up the room, she touched the lives of so many people.
"She shone in her new job as trauma nurse and just loved helping people.
"She was truly a remarkable nurse.
"Most importantly Alison was a mum , a daughter, a sister and an aunt.
"Her life was filled with joy and pride of her two gorgeous girls Megan and Alix.
"She was always talking about them and was so proud of the lovely young ladies they had become.
``She loved her sister dearly and spoke with such joy about her nephews.
"Alison I love you. Shine bright my dear friend when I look to the sky you shall be the shiniest star.''