Tribunal finds Dundee doctor made wrong decision on baby birth
4 June 2018, 16:27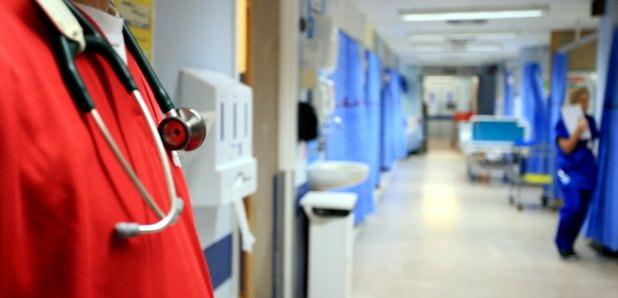 A baby was decapitated after a doctor decided on the wrong method to try and deliver him, a medical tribunal has found.
Dr Vaishnavy Vilvanathan Laxman failed to perform an immediate emergency caesarean section and instead proceeded with a regular delivery, a Medical Practitioners Tribunal Service (MTPS) panel said in a report.
This was despite the baby - known as Baby B - being feet first in the breech position, having a prolapsed cord and low heart rate, and the mother's cervix being less than 4cm dilated.
The panel found the decision to proceed with a vaginal delivery "set in train a course of events which ultimately resulted in the decapitation of Baby B".
They added: "But for Dr Vilvanathan Laxman's error of judgement in this regard, the decapitation would not have occurred."
Dr Laxman was a consultant at Ninewells Hospital in Dundee when she was called to assist with a 30-year-old first-time mother who was 25 weeks pregnant in March 2014.
The tribunal said the expectant mother was taken to theatre and, given the complications, "the only appropriate course in these circumstances was a caesarean section which would have been the quickest mode of delivery given the risks attendant upon a vaginal delivery, namely head entrapment, which would inevitably have delayed the birth."
The report details the baby's head became trapped during the birth and various techniques were tried to free it, but during this his "head became detached from his body".
The tribunal has ruled he had died before this happened.
A pathologist told the tribunal that the damage to the baby's neck and decapitation "would most likely be attributed to the pulling and stretching forces applied to Baby B's body during attempts to deliver the head".
The tribunal will later make a decision on whether Dr Laxman's fitness to practice is impaired or not.