Tory MSP cleared of sexual harassment
24 September 2018, 16:20 | Updated: 24 September 2018, 16:21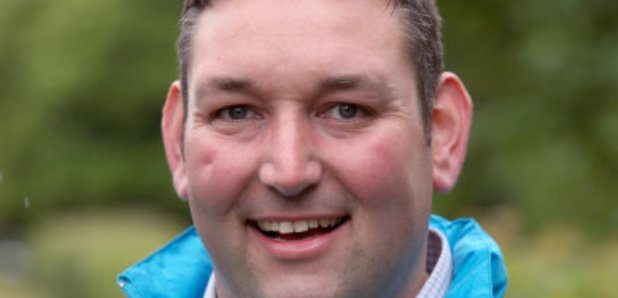 A Scottish Conservative MSP has been cleared of sexual harassment following a party disciplinary hearing.
Miles Briggs faced accusations he made persistent unwanted advances to a female worker from another party at a parliamentary social event.
Following the February event, the woman formally lodged a complaint with the Conservatives in July.
After an investigation and disciplinary hearing took place in Edinburgh on Monday which cleared Mr Briggs.
The Lothian MSP said the last two months had been a "living hell" for him.
"I have today been cleared by the disciplinary committee of the Scottish Conservatives following an investigation into allegations of sexual harassment made against me," he said.
"I welcome the chance today to speak publicly for the first time about these allegations.
"They have hung over me in private for the last two months. Now that they have been made public, I feel I can finally set the record straight.
"The allegations are completely false."
He added: "I was able to supply the party's disciplinary committee with several witness statements from individuals who were with me the entire evening and which not only challenged but contradicted these allegations and events that evening.
"I am especially grateful to the SNP parliamentary researchers who were among those who supported my case.
"I would like to put it on record that I believe it is vital for women and men to bring forward complaints of harassment, and for those complaints to be considered with care and confidentiality. I believe the party has done that in this case.
"The last two months have been a living hell for me and my family as I have had to face these false allegations of sexual harassment made against me.
"Damage has clearly been done to my character, especially among those who don't know me, and I hope I have the chance to address that in the coming weeks and months."
He said he was made aware of the allegations earlier in this year, co-operated with the investigation and kept the matter confidential.