Tory MP To Miss Debate For Referee Gig
18 October 2017, 07:33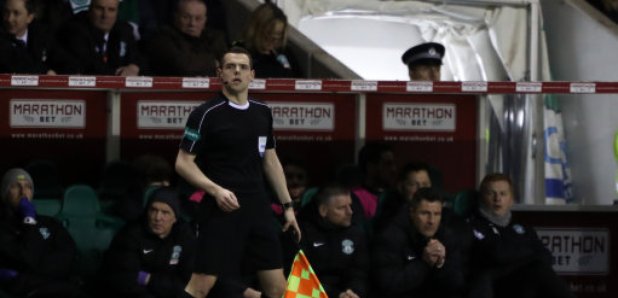 A Tory MP is set to miss a debate and vote on welfare policy because he will be running the line at a Champions League football tie in Barcelona.
Douglas Ross has been listed as assistant referee at the Camp Nou stadium for Wednesday night's match against Greek side Olympiacos.
The game kicks off at 7.45pm UK time - 45 minutes after MPs at Westminster are expected to vote on a Labour motion calling for the controversial rollout of universal credit to be postponed.
The Government could face a potentially embarrassing revolt on the motion, with reports suggesting up to 25 Tory MPs could be willing to rebel over concerns about claimants facing delays to get money under the system.
But the absence of Mr Ross suggests that Tory whips have adopted a relaxed approach and could mean the Conservatives repeat the ploy they used to avoid a potential rebellion in previous Labour-led debates in the Commons by abstaining en masse.
Mr Ross ousted the SNP's Westminster leader Angus Robertson to win the Moray seat in June's General Election and the Tories insisted his constituents supported his refereeing work.
In the Commons register of interests, Mr Ross has declared earnings of more than £2,700 for his work as an assistant referee in Scotland and Europe.
That includes £1,436.35 for a previous European tie, a Europa League play-off between NK Domzale and Marseille.
A spokesman for the Scottish Conservatives said: "There will be many Scottish Conservative representatives in this debate.
"Douglas has held more than 50 surgeries since becoming an MP and has met personally with (Work and Pensions Secretary) David Gauke to discuss local cases which have arisen from those.
"Despite what the SNP thinks, the people of Moray are right behind Douglas and his refereeing, as they showed decisively when they elected him as their MP just a few months ago."
Shadow Scotland Office minister Paul Sweeney said: "It shows a perverse sense of priorities that Douglas Ross is off working a second job in Barcelona while Parliament debates the huge damage that universal credit is causing in our society tomorrow.
"The rollout of universal credit has blighted lives across the country, forcing many to rely on food banks and crisis grants to get by. Yet Mr Ross doesn't even have the decency to turn up to Parliament and explain why he supports putting people through such misery.
"This sorry episode will leave Mr Ross's constituents in no doubt as to where his priorities lie and it's not playing the game for them."