Tories Call For More New Towns To Tackle Housing Shortage
1 September 2017, 07:10 | Updated: 1 September 2017, 07:14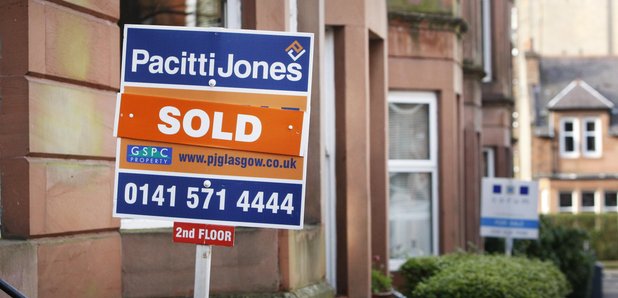 Ruth Davidson is to unveil a new blueprint to tackle Scotland's housing crisis, with the Scottish Conservative leader claiming the shortage of homes is now on the same scale as the aftermath of the Second World War.
She will use a speech in Edinburgh to unveil a series of proposals - including the construction of a new generation of new towns in Scotland and a dedicated minister for housing in the cabinet.

At least 25,000 homes a year should be build across all tenures, including both private and social housing, she will say, as well as arguing for a new Housing Infrastructure Agency to be established to support major developments.

With MSPs returning to Holyrood next week, she will use her address to the Institute for Public Policy Research to set out her party's priorities for the year ahead.

Although Brexit will dominate the UK's political agenda over the coming months, she will say many Scots want the debate here to focus on more "bread and butter issues"

Ms Davidson will call for radical solutions to end the situation whereby many young people are forced to rely on financial support from their parents if they want to buy a home of their own.

She will say: "The last time we had a housing crisis on this scale was in the aftermath of World War II.

"Back then, politicians had the courage to act in order to get building. We now need to find the same courage to address today's needs.

"Market failure is depriving thousands of young people one of the most basic opportunities in society - the ability to buy and own your home."

A report for the Royal Institute of Chartered Surveyors has suggested six to eight new communities are needed across Scotland, and Ms Davidson will insist it is "time seize the moment and look at a series of new generation new towns".

A new national Housing Infrastructure Agency could meanwhile be charged with delivering the necessary infrastructure, overseeing the construction of roads and public services.

Most people are not "natural Nimbys", opposed to development in their own back yards, according to the leader.

She will say: "Most often, people's concern about new housing is the concern that, if a thousand new homes are built nearby, then that's a thousand more cars clogging up the drive to work, and more pressure on school places, and on GP clinics.

"A single agency could be called on by local authorities to help them tackle these infrastructure challenges."

Ms Davidson will continue: "What better way to signal strong government backing for this new agency, than by actually putting a Housing and Infrastructure Minister in the Scottish cabinet.

"If we really do want housing to become a national priority, then the man or woman delivering it should be at the cabinet table."

She will make clear that she does not want planning control to be taken out of the hands of local councils, but will say instead that government must provide the "strategic direction that allows local communities to press ahead" with new developments.

Labour housing spokeswoman Pauline McNeill hit out: "No one will trust the Tories to deliver these policies.

"Ruth Davidson talks about the worst housing crisis since World War II, but forgets to mention it was a radical Labour government that fixed it.

"Labour has been clear for years, that housing must be treated as a national infrastructure project.

"We have already discussed many of these ideas with industry bodies and will take every opportunity to make a housing a priority in the Scottish Parliament."

Cabinet Secretary for Communities Angela Constance said: "We have delivered over 68,000 affordable homes since 2007, reintroduced council housing and have supported more than 23,000 people into home ownership. By ending the right to buy we have increased the supply of affordable homes.

"In addition, the rate of house-building completions across all sectors puts Scotland ahead of England and Wales, and we outperform the whole of the UK in new build social sector completion rates.

"In fact, we have built 41,000 more homes than would have been built at England's slower per-capita rate. That's the equivalent of a new town the size of Paisley.

"We have increased and accelerated affordable housing while at the same time protecting the most vulnerable in society from the impact of the UK Government's harsh austerity cuts. Our commitment to delivering more affordable housing for Scotland continues and is a vital part of our drive to secure economic growth, support and create jobs, strengthen communities and tackle inequalities.

"We are on track to deliver even more houses by 2021 with our commitment to deliver at least 50,000 affordable homes - including 35,000 social homes, backed by over £3 billion investment during the lifetime of this Parliament.

"And we've delivered greater action and investment to bring empty homes back into use - a cost-effective way to increase housing and aide community regeneration.

"In addition, we are taking forward changes to the planning system that aim to strengthen the role of planning in delivering housing and infrastructure and continue to support the industry and local authorities to deliver their housing priorities with quality homes in mixed communities that fit local needs."