Tobin 'Definitely' Had Other Victims
25 September 2016, 12:50 | Updated: 25 September 2016, 12:51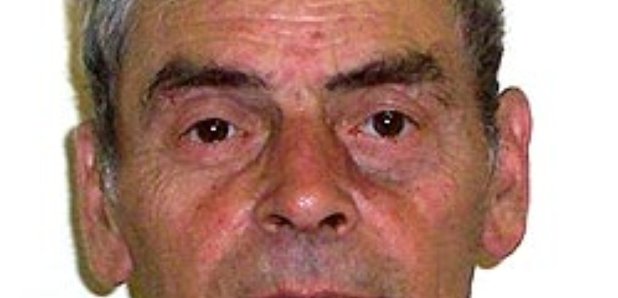 Serial killer Peter Tobin "definitely'' left other victims, according to the former police officer who led investigations into the "evil, sadistic'' murderer.
A decade after the rape and murder of Polish student Angelika Kluk, former detective superintendent David Swindle made a fresh appeal for the killer to confess his crimes.
Mr Swindle led Operation Anagram, which was set up by the police after Tobin was convicted of 23-year-old Ms Kluk's murder in 2007.
While he described Tobin as being "an evil, sadistic killer'' he told him: "I would like to think that some day you will have the humanity and respect to admit everything you have done.''
Tobin is currently serving life sentences in prison for the murders of Ms Kluk, Scottish schoolgirl Vicky Hamilton, 15, and Dinah McNicol from Tillingham, Essex.
In an interview with the Mail on Sunday, Mr Swindle said: "There are definitely other people Tobin has killed and only he knows who they are.
"Tobin was a sadistic killer who was determined to take lives and conceal them for his pleasure. Ten years on from the murder of Angelika Kluk, it's a poignant time for the families.''
The former Strathclyde Police officer added: "You should never give up, that was my attitude. Push, push, push and get the truth. I still think of Tobin a lot, particularly at this time of year.
"You should never forget the victims and you should never forget the evil killers who hold the key to the victims.
"I live in hope that some day we will get the truth about what Tobin has done.''
Tobin - who pretended to be a church handyman and used a false name - left slightly-built Ms Kluk with severe head injuries and multiple knife wounds after subjecting her to a sexually-motivated attack in September 2006.
Police found the young woman's body in a space beneath the St Patrick's Roman Catholic church in the Anderston area of Glasgow.
Her body had been dumped through a hatch in the chapel floorboards next to the confessional box, with her hands bound and her mouth gagged.
Police set up Operation Anagram in the wake of the murder and followed a trail of clues to the garden in Irvine Drive, Margate, Kent, where they unearthed the remains of both Ms Hamilton's remains and fellow missing teenager Ms McNicol.