Tim Peake To Visit Glasgow
30 September 2016, 17:22 | Updated: 30 September 2016, 17:23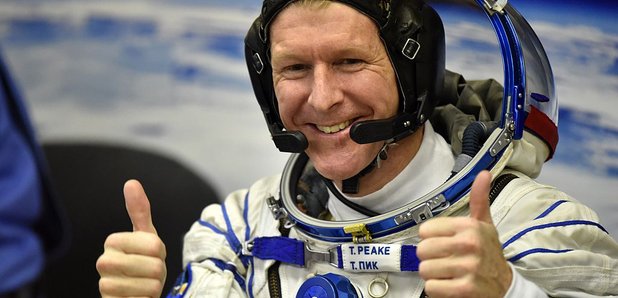 British astronaut Tim Peake is to visit Glasgow as part of his post-flight tour of the UK.
Major Peake, the first British European Space Agency (ESA) astronaut on the International Space Station (ISS), will visit the Glasgow Science Centre on October 16 to give a first-hand account of his six-month mission in space.
Mr Peake was launched into space on December 15 last year. He landed back on Earth on the steppes of Kazakhstan on June 18.
During his mission, Major Peake conducted more than 100 scientific experiments and engaged with thousands of schoolchildren on Earth.
He also became the first British astronaut to complete a space walk and the first person to run the London marathon in space.
In the Queen's Birthday Honours, he was made a Companion of the Order of St Michael and St George for ''extraordinary service beyond our planet''.
He said: "I've been extremely touched by the support of the British public before, during and after my mission to the ISS, and I hope that my post-flight tour will allow me to thank as many of those people as possible.
"I received the footage of the launch parties that were held across the UK after I arrived in space, so now I will be able to attend in person to join in with the celebrations.''
As part of the Principia mission, the UK Space Agency has invested £3 million in the biggest education and outreach initiative undertaken for an ESA astronaut.
Rebecca Evernden, director of policy for the UK Space Agency, said: "We're delighted that Tim will be touring the UK giving his own perspective on his time on the ISS.
"We hope that the tour builds on the fantastic educational and outreach programme that the UK Space Agency has made part of his mission.''
Tickets to the event will go on sale at www.glasgowsciencecentre.org at 10am on Monday October 3.