Ticket Sales To Be Donated To Mike Towell's Family
5 October 2016, 15:35 | Updated: 5 October 2016, 16:49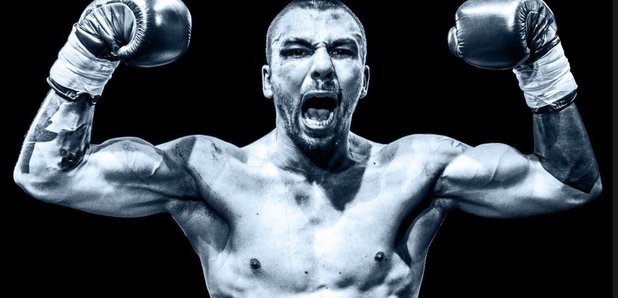 All money made from remaining ticket sales to Ricky Burns's world title defence will be donated to the family of boxer Mike Towell.
Towell, 25, died in hospital after a fight in Glasgow last Thursday night.
He was stretchered from the ring after a fifth-round loss to Dale Evans and taken to Queen Elizabeth University Hospital in the city, where he was diagnosed with severe bleeding and swelling to his brain. He died on Friday night.
Tributes have flooded in following the death of the young father from Dundee and former world champion Ricky Hatton has helped raise almost £40,000 to support his family.
With Scottish champion Ricky Burns defending his WBA super-lightweight world championship on Friday, promoter Eddie Hearn has pledged to contribute to the fundraising.
Speaking at a press conference in Glasgow, he said: "I think it's important to everybody at this table and everyone involved in boxing to pass our deepest sympathies to the family of Mike Towell.
"This sport, as you've seen by the donations and efforts of Ricky Hatton, is a sport that is very tight-knit and if you take away the politics and rivalries, I don't think there was anyone who wasn't absolutely devastated to hear the news of his passing.
"There's so many things planned up here and I think everyone has a responsibility to do their piece, so tomorrow, one week from Mike Towell's final fight, we will be donating 100% of all ticket sales from midnight tonight to midnight on Thursday to the family of Mike Towell.
"I think everybody involved in boxing has a responsibility to help in some way.''
Tickets for the SSE Hydro event on Friday cost between £40 and £227.
About 8,000 fans were in the arena for Burns's last fight in March.
Towell's family were at his bedside in his final hours and were joined by his manager, Tommy Gilmour, and St Andrew's Sporting Club owner Iain Wilson.
It later emerged Towell had cut short a training session after suffering a headache in the weeks before the fatal fight.
His partner Chloe Ross said he died ''peacefully''.
She wrote on Facebook: ''My baby has lost his daddy. But he will be so, so proud of his dad in what he achieved.''
Scott Cardle, who is also fighting on Friday, told the press conference he was "devastated'' by the death and he wished every fighter taking to the ring at the event "good health''.