Ticket Inspector Sprayed In Face
14 February 2017, 15:02 | Updated: 14 February 2017, 15:04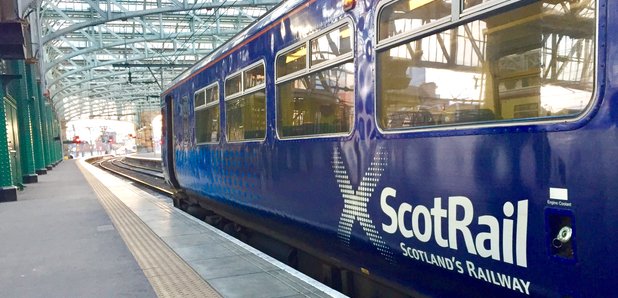 Police have appealed for witnesses after a member of rail staff was sprayed in the face during an attack on a Glasgow service.
The incident occurred on a train travelling from Crookston to Corkerhill at around 3.45pm on Tuesday February 7, British Transport Police said.
A ticket inspector was sprayed in the face with an unknown substance which caused skin irritation.
He experienced a burning itchy sensation, forcing him to rinse his face with cold water.
Investigating officer DC John McPhilemy said: ''I am keen to speak to anyone who was travelling on board this service who may have seen, heard or even experienced the effects of the substance sprayed within the carriage.
''We are taking a hardline approach against those who assault staff. We will arrest, prosecute and possibly ban from rail services anyone who uses violence against rail staff.''
Officers asked for anyone with information to call 0800 40 50 40 or text 61016 citing reference 221 of 14/02/2017.