Thousands Sign Play Park Plans For Tragic Glasgow Schoolboy
22 September 2016, 07:19 | Updated: 22 September 2016, 07:20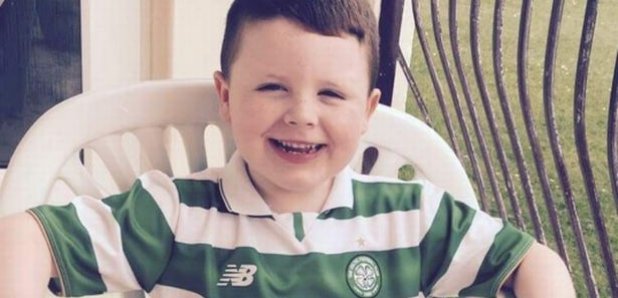 Thousands of people have joined calls for a swing park to be built at the spot where a Glasgow schoolboy was knocked down and killed.
Lennon Toland's gran has started an online campaign.
Karen Pearson is making the move just days after little Lennon's funeral.
The 5 year old died on his way home from class in the east end of the city last week.
Karen is now calling on Glasgow City Council to replace the area around the scene with a play area.
She wrote: "We would like this area to be made into a swing park in memory of Lennon as he loved swing parks.
"It would also give us a place to sit and remember him instead of walking by and remembering the horrific images of him lying there."
You can sign the petition here.