Thousands of pupils getting exam results
7 August 2018, 07:26 | Updated: 7 August 2018, 07:27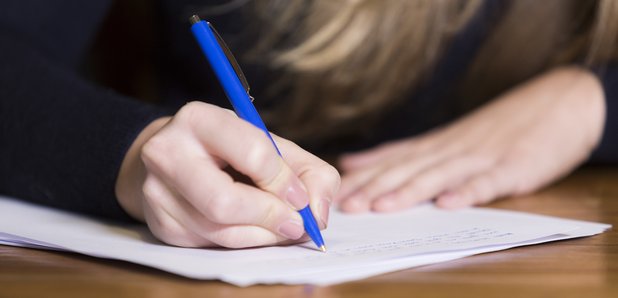 Tens of thousands of pupils will find out their grades as the Scottish Qualifications Authority publishes exam results on Tuesday.
National, Higher and Advanced Higher results will be issued as well as awards in Skills for Work courses, National Progression Awards and National Certificates for Scottish students.
While most of the 135,000 pupils will be waiting on the post to arrive to discover results, about 59,000 youngsters have signed up to the MySQA to receive grades by text message and email.
SQA reminded users to ensure their mobile phones are charged, have credit on them and that the correct phone number has been registered.
The results will be issued from 8am but email delivery may take longer depending on the candidate's email service provider, and SQA said they should check their spam folder in case the email has gone there.
Traditional helplines will be open for pupils with Skills Development Scotland's (SDS) dedicated line available for a week from results day to support young people.
It will be open from 8am until 8pm on Tuesday and Wednesday, and from 9am until 5pm from August 9 to 15. The number to call is 0808 100 8000.
Deputy First Minister John Swinney visited a helpline adviser training day in Glasgow on Monday.
He said: "Exam results day may be the culmination of months of hard work but it is important to remember that, whatever the outcome, it is only the beginning of the journey to your chosen career.
"If you get the results you hoped for that is excellent but be assured that if you do better than expected, or you just miss out on the grades you need this time round, there are a variety of options available to you.
"The expert careers advisers at Skills Development Scotland are on hand to handle calls from students and their parents to provide information on all of the options and opportunities available.
"I would like to wish everyone receiving their results the very best of luck and urge anyone who is unsure about their next steps to get in touch with the SDS exam helpline."
In partnership with Who Cares? Scotland, SQA is hosting a celebration event for care experienced young people on results day in Glasgow to celebrate success and offer advice on future steps.
The Royal Mail said staff have been "pulling out all the stops" to ensure results arrive as quickly as possible, with deliveries taking place across the world with many Scots abroad for results day.
Julie Pirone, director of external relations at Royal Mail, said the service has been working with partners in 45 countries to ensure results reach pupils.
She said: "This is a massive day for every pupil in Scotland, waiting for their results.
"All of our postmen and women, many of whom have children themselves, understand just how important this day is for families.
"Our postmen and women up and down the country pull out all the stops to ensure the results are delivered as quickly and efficiently as possible."
Gayle Gorman, chief executive of Education Scotland, said: "I would like to congratulate all pupils on achieving successful results this year, the Year of Young People.
"These results are not only a very clear reflection of the hard work carried out by pupils but also demonstrates the ongoing support and commitment from teachers, parents and carers in helping them to achieve their full potential."