Theresa May Vows To Build A More United Nation
27 March 2017, 06:17 | Updated: 27 March 2017, 06:18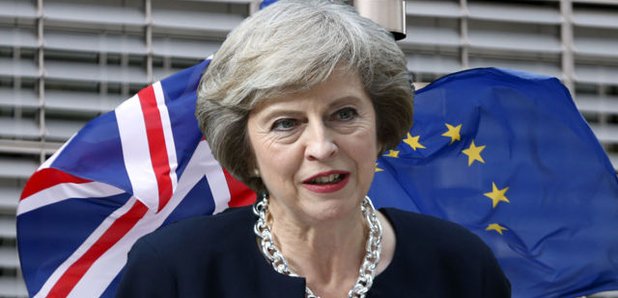 Theresa May will vow never to allow the UK to become "looser and weaker'' in a speech ahead of a meeting in Scotland with Nicola Sturgeon.

The Prime Minister is heading north of the border a day before the Scottish Parliament is expected to pass a vote in favour of seeking a new Scottish independence referendum and two days before she triggers the UK's divorce process from the European Union.
Mrs May will use a visit to the East Kilbride base of the UK's Department for International Development to set out her aim of building a global Britain with a strong union as a major player on the world stage.
She is expected to tell staff that their work helping crisis hit areas around the world "says that we are a big country that will never let down, or turn our back on, those in need''.
"And that is important to remember. For we stand on the threshold of a significant moment for Britain as we begin the negotiations that will lead us towards a new partnership with Europe.
"And I want to make it absolutely clear as we move through this process that this is not, in any sense, the moment that Britain steps back from the world.
"Indeed, we are going to take this opportunity to forge a more global Britain.
"The closest friend and ally with Europe, but also a country that looks beyond Europe to build relationships with old friends and new allies alike.''
She will add: "UK Aid is a badge of hope for so many around the world.
"It appears on the side of buildings, school books, medical supplies and food parcels in some of the toughest environments and most hard-to-reach countries on the planet.
"And it says this: that when this great union of nations, England, Scotland, Wales and Northern Ireland, sets its mind on something and works together with determination, we are an unstoppable force.
"That is why the Plan for Britain I have set out, a plan to get the right deal for Britain abroad as well as a better deal for ordinary, working people at home, has as its heart one over-arching goal: to build a more united nation.
"Because I believe when we work together, there is no limit to what we can do.
"A more united nation means working actively to bring people and communities together by promoting policies which support integration and social cohesion.
"In Scotland, Wales and Northern Ireland that means fully respecting, and indeed strengthening, the devolution settlements. But never allowing our Union to become looser and weaker, or our people to drift apart.
"So in those policy areas where the UK Government holds responsibility, I am determined that we will put the interests of the union, both the parts and the whole, at the heart of our decision-making.''
The Prime Minister will later have a bilateral meeting with the First Minister.
Following the Westminster terror attack Mrs May will also meet Police Scotland officers to discuss counter-terrorism issues.