There could be a national dog breeders register
26 April 2018, 13:46 | Updated: 26 April 2018, 13:48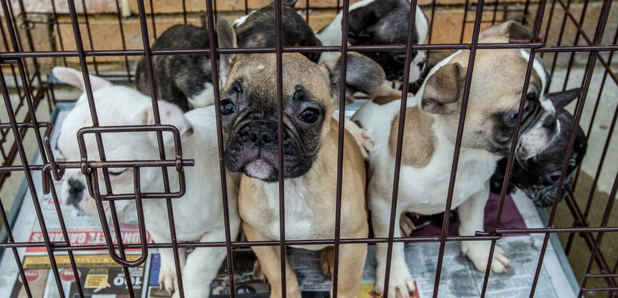 Scottish ministers will look at setting up a national register of dog breeders as part of plans to tighten rules around the sale of puppies, the Environment Secretary has said.
Roseanna Cunningham told MSPs the Scottish Government would look at how such a register would operate in practical terms.
However she warned concerns over privacy had already been flagged up by dog welfare charity the Kennel Club.
Ms Cunningham was quizzed on the plans as she appeared before Holyrood's Public Petitions Committee to update MSPs on government proposals to tackle irresponsible dog breeding and sales.
The committee is currently considering a petition on the issue.
Ministers intend to introduce regulations for the registration or licensing of animal sanctuaries and rehoming activities in Scotland later this year.
Ms Cunningham said the government would then move on to consult on proposals for breeders, and sales of dogs, cats and rabbits.
"We haven't ruled out a national register," she said.
"We are looking at whether or not setting up a national register is going to be practical and will work to do what it is there for, which is effectively to give the public information.
"But in saying that, we can't overlook the fact that there may be some underlying technical problems with it."
With many breeders operating from their homes, Ms Cunningham said privacy was also a concern.
She added: "The Kennel Club have raised concerns around privacy issues."