Temps To Hit New Highs For Scotland
9 May 2016, 14:08 | Updated: 9 May 2016, 14:09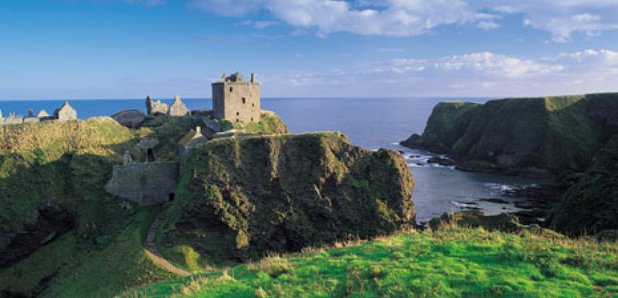 After a sweltering weekend during which Britons basked in the hottest days of the year, Scotland and Northern Ireland look set to enjoy new highs as temperatures soar again on Monday.
Thermometers peaked at 27.1C (80F) in London's St James's Park on Sunday, with Wales, Scotland and Northern Ireland all enjoying temperatures around 10C above the average maximum for May of 14.7C (58.5F).
The hot weather prompted a flurry of betting at the bookmakers that 2016 will be the hottest year on record.
And forecasters predict Northern Ireland's high of 22.4C (72.3F) on Sunday and Scotland's 24.3C (75.7F) may be topped on Monday.
But while northern parts of the UK enjoy more sunshine, it will be cloudy further south - with warnings of heavy rain and thunder on Tuesday.
And forecasters predict that temperatures will plummet markedly on Friday.
Alex Burkill, from the Met Office, said: "Today we have a north-south split which really we are going to keep for much of the week, with finer, sunnier conditions in the North and cloudier and occasionally wet conditions in the South.
"Today is sunny across Northern Ireland, Scotland and north-east England, and the best of the temperatures will probably be in western Scotland, where we could get highs of 25C (77F), possibly 26C (78.8F).
"North-eastern parts are looking markedly cooler, and towards the South it is cloudier with some showery rain, particularly in the South West where some heavy bursts are likely.''
Temperatures are still widely above average, with highs in the late-teens or low 20s, even in the cloudier South.
Hay fever sufferers might also struggle on Monday, with predictions of high levels in the northern half of the UK and moderate to high levels further south.
A similar north-south split is expected on Tuesday, with warm, fine and dry weather expected in Scotland, Northern Ireland and the North East, as opposed to widespread cloud and rain in the South, where there is the possibility of thunder.
The Met Office has issued yellow weather warnings for rain for parts of the South West and southern Wales, where rainfall could exceed 1.2in (30mm).
It will also be cooler, with temperatures in the high teens in most places, possibly sneaking into the low 20s in the North.
Wednesday and Thursday should see temperatures a touch above average, before dipping on Friday to be much cooler and mostly around the mid-teens, peaking at a possible 19C (66.2F).
Mr Burkill added: "The weekend is looking mostly dry but cooler than the weekend just gone for most, with temperatures around or a little below the average for the time of year.
"But it should still be pretty pleasant in the sunshine.''