Teenagers injured after 25ft cliff fall
18 July 2018, 16:06 | Updated: 18 July 2018, 16:24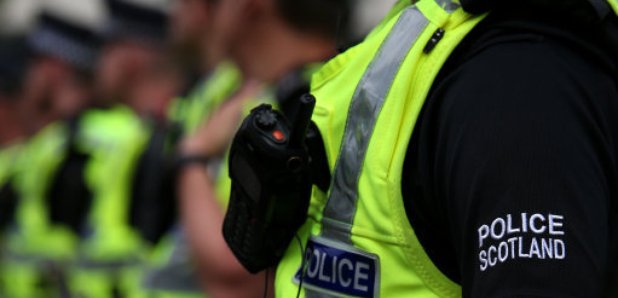 Two teenagers have been taken to hospital after falling from a cliff.
Police said friends saw the 16 and 17-year-old fall 25ft off a cliff in North Berwick, East Lothian, early on Wednesday morning.
The 16-year-old accidentally fell from the cliff edge near the coast road around Tantallon Terrace and Haugh Road on to the rocks below.
His 17-year-old friend fell after trying to help him.
The emergency services were called around 12.30am and the younger teenager was found unconscious with serious head injuries.
Due to his location, it took around two hours to airlift him to Edinburgh Royal Infirmary.
The older casualty was taken to the same hospital for treatment to serious injuries to his arm and shoulder.
Chief Inspector Steven Duncan: "This was a very distressing incident for the five other male and female youths that the two boys were camping with, who saw their friends fall from a cliff edge, and for their parents who were told in the night that their sons had been seriously hurt."
He warned of the need for caution near cliff edges and water, adding: "It's completely understandable that, with the warm weather here and the summer holidays upon us, that our young people will want to enjoy their freedom.
"However, I cannot emphasise strongly enough the need to do this safely.
"Walking near cliff edges in the dark is hugely dangerous. If you are injured, it requires a significant emergency service response to locate you and it takes longer to get you to hospital for treatment."