Teenager raped in Edinburgh City Centre
13 September 2015, 06:20 | Updated: 30 March 2016, 13:50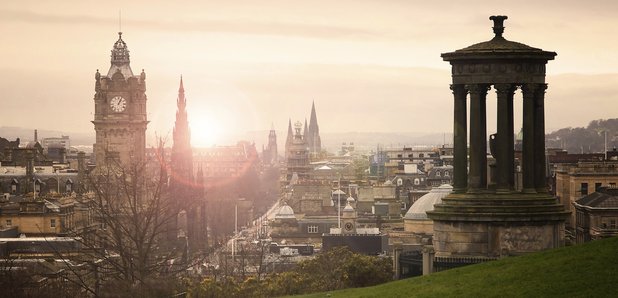 The incident happened around 4am on Saturday morning on Princes Street, outside the Primark store.
An 18-year-old woman was approached and attacked by a male who then made off on foot westbound along Princes Street.
It is believed the suspect then entered a taxi before being dropped off in the Oxgangs Road North area around 5am.
Anyone who can help officers trace this male is asked to come forward.
He is described as white, 18-25 years-old with a slim build and strawberry blond/ginger hair that was short at the sides and longer on top.
He was wearing a white short-sleved polo top with three buttons, a dark logo on the left breast and a dark stain around the stomach; blue skinny jeans and trainers.
This male spoke with a local accent.
Police also think he may have been in the company of a group of other males and one female prior to this incident.
Detective Chief Inspector Alwyn Bell said: "This was a horrendous sexual assault, which has left the young victim traumatised and we are currently providing her with all the necessary support she requires.
"We have been conducting extensive CCTV inquiries as well as forensic investigation at the scene but I would ask anyone who can help us trace the suspect contacts police immediately.
"In addition, anyone who remembers seeing anything suspicious in or around Princes Street around 4am on Saturday morning should also get in touch."