Teen Girls' Mental Health 'A Concern'
22 October 2015, 11:40 | Updated: 30 March 2016, 13:50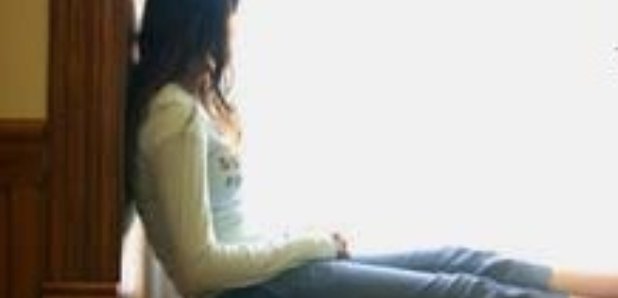 There have been 'concerning' changes in the mental health of teenage girls in Scotland - according to a study looking at the behaviours of young people
Substantially more girls than boys reported psychological stress, health complaints including nervousness and low mood, and medicine use, in an important study - looking at their well-being.
The gender gap was especially wide for 15 year olds, with 54 % of girls having two or more complaints more than once a week, compared to 29 % of boys this age.
But, overall, young people in Scotland generally reported high life-satisfaction. to the study carried out by academics at the University of St Andrews.
Researchers looked at the health and well-being of those aged 11, 13 and 15 over the past four years, covering their feelings and habits, including those relating to family life, school, nutrition, physical activity, body image, substance use, sexual health and bullying.
The proportion of young people who feel very happy reduced with age, from 59% of 11-year olds to 27% of 15-year olds.
About 10,800 school pupils took part in the survey, which follows studies carried out every four years since 1990 to provide trends over the 24-year period.
The findings reveal there has been a marked decrease in smoking among 15-year-olds over the last two decades and there was also a reduction in alcohol consumption, with weekly drinking among 15-year-olds now below those reported in 1990.
Over the last four years, there was a decline in the proportion of 15-year old girls that report having had sex.
Candace Currie, principal investigator and director of the child and adolescent health research unit (CAHRU) at St Andrews, says: ''We have observed concerning changes in teenage girls' mental health, especially over the past four years.
In 2014, 15-year old girls are around twice as likely as boys to report irritability, nervousness and low mood. Moreover, for boys and girls of all ages there has been relatively little improvement in some key health behaviours such as fruit and vegetable consumption over the past 12 years.
There are also some good news stories. For example, we have seen dramatic reductions in some risky behaviours, such as smoking, alcohol consumption and early sexual intercourse for some groups.''
At school, 14% reported they have been bullied at least twice a month in the past two months as the proportion of young people being bullied increased between 2010 and 2014, especially among girls.
One quarter of 13-year old girls said they had been bullied at least once via electronic media messages in the past couple of months.
Among the headline findings, researchers noted an increase in young people feeling pressured by schoolwork since 2006, especially amongst girls aged 15.
Girls were also twice as likely to be on a diet to lose weight and 13-15 year old girls are considerably less likely to report that they feel good looking, compared to boys the same age.
Of those surveyed, fewer than one in five young people meet the Scottish Government's physical activity guidelines of at least 60 minutes of moderate to vigorous exercise every day.
Moreover, 64% report watching television for two or more hours a day and 65% of boys report playing computer games for at least two hours a day.
Prof Currie and her colleagues will present the findings, which are part of an international study that covers 43 other countries, at a meeting in Edinburgh alongside representatives from the Scottish Government and NHS Health Scotland.