Teaching chiefs demand 10% pay hike
26 January 2018, 17:14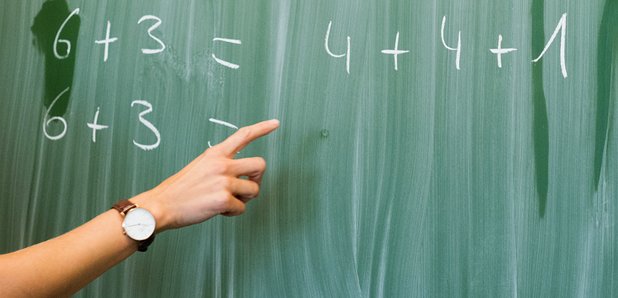 Teaching chiefs are demanding a 10% pay rise in 2018 as the "first step" to restoring wages to an "acceptable level".
The EIS, Scotland's largest teaching union, will submit the pay claim to employers and the Scottish Government via the Scottish Negotiating Committee for Teachers (SNCT).
This will be followed by a social media campaign, highlighting 10 reasons why teachers should be given the substantial rise - including the need to tackle the recruitment "crisis" in the profession.
The Scottish Government's pay policy for 2018-19 proposes a 3% rise for public sectors, but with teachers employed by local authorities their wages are paid by councils.
EIS general secretary Larry Flanagan pledged the union would send a "very strong and very clear message to local authorities and the Scottish Government" that teachers "deserve a substantial pay rise".
He stated: "The Scottish Government has repeatedly said that education is its number one priority, and local authority representatives have also spoken of the importance of teachers in the delivery of high quality education.
"Our campaign will reflect this, in urging that the teachers who are central to the provision of education be properly valued and fairly paid for the vital work that they do.
"A good first step towards restoring teachers' pay to an acceptable level would be the delivery of a 10% pay increase for all teachers in 2018."
Teachers' pay has fallen by "at least 20% in real terms" over the last decade, Mr Flanagan said, adding there was a "substantial amount of data" in support of their Value Education - Value Teachers campaign.
The union leader said: "When increases to pension contributions and national insurance are factored in, Scotland's teachers have suffered a real-terms cut of almost 25% in their take-home pay.
"For the teachers who deliver the government's number one priority - the education of our young people - to be so severely undervalued is something that simply cannot continue. It is time for a fair pay rise for all of Scotland's teachers."
EIS president Nicola Fisher, a primary teacher from Glasgow, said: "For far too long, Scotland's teachers have been punished for a financial crisis which they did not create.
"Austerity and ideologically driven attacks on the public sector from Westminster governments, coupled with financial decisions made here in Scotland, have caused our pay to decline dramatically.
"For almost a decade, we have been subject to a succession of pay freezes, pay caps and real-terms pay cuts. This has demoralised the profession, with severe consequences for teacher recruitment and retention.
"If our employers and the Scottish Government are serious about valuing education, they also need to value us as teachers. This means paying us a fair wage, which compares favourably to other professions and to teachers in other countries."
A Scottish Government spokeswoman said: "Teachers' pay is a matter for the Scottish Negotiating Committee for Teachers (SNCT) and negotiations for 2018-19 will begin once the unions have formally lodged their pay claims. The Scottish Government will play our part in those discussions.
"It should be noted this government was the first in the UK to commit to lift the 1% public sector pay cap, and the teachers' pay deal for 2017-18 reflects this commitment.
"That deal also commits members of the Scottish Negotiating Committee for Teachers (SNCT) to undertaking a strategic review of pay and reward to ensure teaching remains an attractive career, and we will play our part in that process."