Taylor Swift Plays Packed Hydro
24 June 2015, 07:09 | Updated: 30 March 2016, 13:50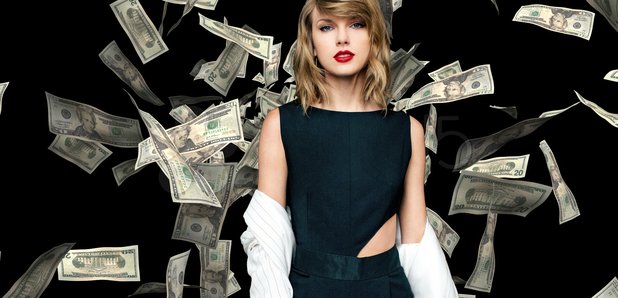 Taylor Swift kicked off the UK leg of her world tour in Glasgow tonight, telling a packed arena: "I happen to love Scottish people.''
The US star, rumoured to be dating Scottish DJ Calvin Harris, performed hits from her album 1989 to a sell-out crowd at the SSE Hydro.
She swung a golf iron on stage during Blank Space and told fans after the song: "This is my first time playing in Glasgow and you sold this place out in seconds.
"I happen to love Scottish people, personally.
"It's sold out, it's Tuesday night, you're here with me and I'm so happy about it.
"Thanks for coming.
"You've got signs, you've got costumes - you went all out.''
Swift, whose biggest hits include Shake It Off and Love Story, will play Manchester and London later this week.
Swift, 25, told the 12,000-strong crowd that her father emailed her ahead of tonight's show with a message for her Scottish fans.
She said: "In the subject line it said 'Tell Scotland this' and in the email he said our whole family is from Scotland and you have to tell them that.
"So I am one of you, and I'm proud because this crowd is amazing.''
The star, wearing a white hotpant suit and black thigh-length boots, thanked fans for all their messages over the years.
She said: "I've been entrusting my secrets to you for 10 years and I'm so happy you do the same with me.''
Swift ended her two-hour show with Shake It Off, which she and her male suited dancers performed dancing on an elevated walkway which moved around the arena to the delight of fans, who got to their feet for the finale.
The full set list was: Welcome To New York, New Romantics, Blank Space, Trouble, I Wish You Would, How You Get the Girl, I Know Places, All You Had To Do Was Stay, You Are In Love, Clean, Love Story, Style, This Love, Bad Blood, We Are Never Ever Getting Back Together, Wildest Dreams, Out Of The Woods, Shake It Off.