Syrian Refugees To Arrive In Scotland
17 November 2015, 08:27 | Updated: 30 March 2016, 13:50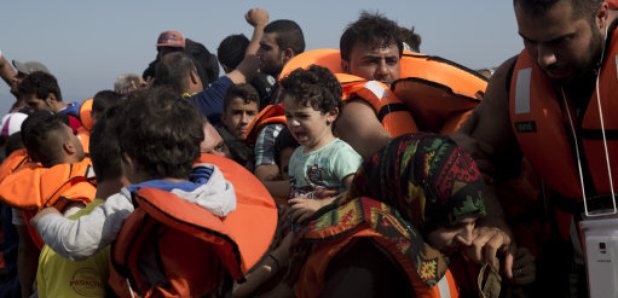 The first charter flight bringing Syrian refugees to the UK is expected to arrive in Scotland today as the Government steps up its resettlement scheme.
A plane carrying people from camps surrounding the war-torn Middle East state is due to land in Glasgow.
Several more special flights will arrive at airports around Britain in the coming months as part of a programme to take 20,000 refugees.
The arrivals come after it emerged that at least one of the attackers in the Paris atrocity is believed to have entered Europe through Greece posing as a refugee from Syria.
At the weekend Home Secretary Theresa May said those who arrive in the UK from the region will have been thoroughly screened to ensure they do not pose a terrorist threat.
She said multiple checks are in place for those earmarked for relocation in Britain.
"There are two levels of screening that take place."
"First of all, we are taking people directly from the camps. We are working with UNHCR - UNHCR take biometrics, they look at documents, they interview people, they do their own process of screening against issues like war crimes and serious criminality.
"Then there is a further check that is done once people are referred to the UK. The Home Office then undertakes further checks, further biometrics are taken.''
A "steady stream'' of refugees have already come to the UK since the scheme was announced in September but the start of special charter flights is described as a "step change''.
New arrivals will be given a five-year visa allowing them to remain in the country, after which they will be able to apply for leave to remain.