Syrian Refugees In Scotland Learn English
9 February 2016, 07:36 | Updated: 30 March 2016, 13:50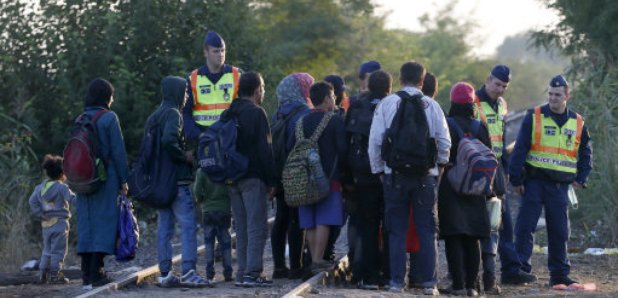 All Syrian adult refugees who have arrived in Scotland are learning English to improve integration and employment opportunities, the government has said.
Syrian refugees began arriving in Scotland in November as part of the UK Government's pledge to accept 20,000 by 2020 to help with the crisis.
Around 400 have settled in the country so far, with adults taking part in language training funded from the overseas aid budget.
The Scottish Refugee Council wants Scotland to become a ''beacon'' for the rest of the UK and Europe when it comes to protecting refugees.
The organisation outlined six principles in January to set a benchmark for how asylum seekers' and refugees' rights should be respected.
The Scottish Government has said it is committed to taking its fair and proportionate share of the total number of refugees coming to the UK.
Before the latest refugee task force meeting in Edinburgh, International Development Minister Humza Yousaf said: "English language learning is crucial to ensure successful integration in our communities.
"It's also vital when accessing education and employment opportunities. Work to support refugees and asylum seekers to achieve the English language skills they need forms a key part of the New Scots refugee integration strategy.
"Scotland is a caring and compassionate country. We welcome people seeking refuge from war and persecution, and we recognise the importance of supporting them to rebuild their lives and integrate into our diverse communities.''