Sturgeon to make independence statement by October
8 August 2018, 07:25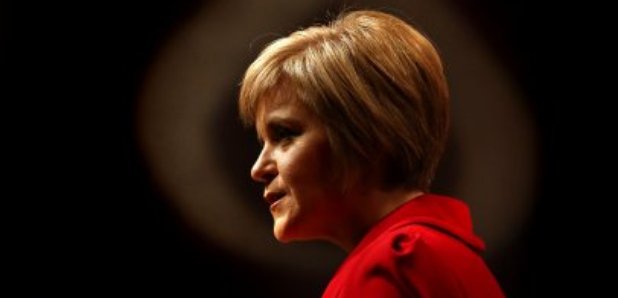 Nicola Sturgeon expects to make a statement on her Scottish independence plans in October - but does not know what it will be.
The Scottish First Minister made the comments following a meeting with Theresa May in Edinburgh.
The SNP leader said the half-hour bilateral talks with the Prime Minister failed to allay her fears the UK is increasingly risking a no-deal Brexit.
Questioned on what this means for her pledge to update MSPs on her Scottish independence plans in late 2018, she said: "Presumably when we get to October I will give an update.
"What the content of the update will be, by definition, I don't know right now."
The First Minister said her focus is on avoiding a cliff edge Brexit in March.
Speaking of the talks, she said: "My concern about the increasing prospect of a no deal Brexit certainly wasn't allayed in that meeting.
"We discussed obviously the position around the Chequers agreement. The Prime Minister's position continues to be that she thinks Chequers is the basis of an agreement on the future relationship, notwithstanding that everybody else thinks that it's not.
"Probably my most fundamental concern was just seeing how much distance there still appears to be between the UK and the EU on the Northern Irish backstop, which is of course an essential component of a withdrawal agreement and without a withdrawal agreement in October then we are facing no deal."
She said there was "no clear sense" of a plan B in this situation, "just an insistence that situation won't arise".
She said the Prime Minister agreed for the need for a detailed statement in October on the future relationship with the EU.
The First Minister said they also discussed the asylum seeker eviction plans in Glasgow.