Sturgeon Pledges Fight To Stay In EU
20 February 2016, 08:27 | Updated: 30 March 2016, 13:50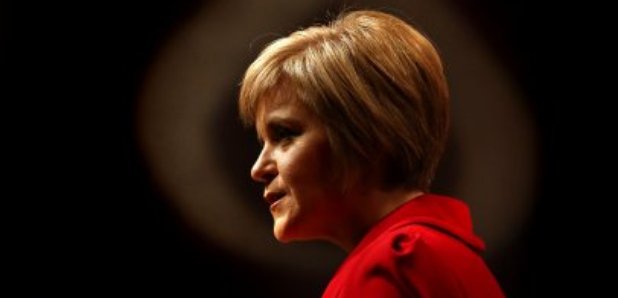 Nicola Sturgeon has pledged that her Government will be at the forefront of making the argument for keeping Scotland in the European Union.
The First Minister said it is more important than ever that those who support Scotland's membership speak out, following David Cameron's reform deal struck after marathon talks in Brussels.
Ms Sturgeon has previously called for the EU referendum to be subject to a ''double majority'' requiring the assent of all constituent parts of the UK for an exit, rather than just a simple majority across the union.
Polls have consistently shown Scotland is more in favour of remaining in the EU than the rest of the UK, and a vote to leave against the majority will of the Scottish people has been suggested as a possible trigger for another independence referendum.
Speaking after the announcement of the reform deal, Ms Sturgeon said: ``The conclusion of an agreement at the European Council means the focus can now shift to the bigger and much more important matter of why our continued European Union membership is overwhelmingly in Scotland and the UK's best interests.
''For more than 40 years, individuals, businesses and communities across Scotland have experienced the many social, economic and cultural benefits of EU membership.
''These include jobs, significant investment, the opportunity for our businesses to trade across the world's largest single market, social protections like employment rights and the opportunity to work in solidarity with others across the continent to tackle pressing global challenges, such as the movement of refugees and migrants, energy security and climate change.
''It is now more important than ever that those who support Scotland's continued EU membership make the case as strongly as possible.
''The Scottish Government will be at the forefront of making that argument.''