Stirling Cheapest City To Buy House
25 February 2017, 06:59 | Updated: 25 February 2017, 07:15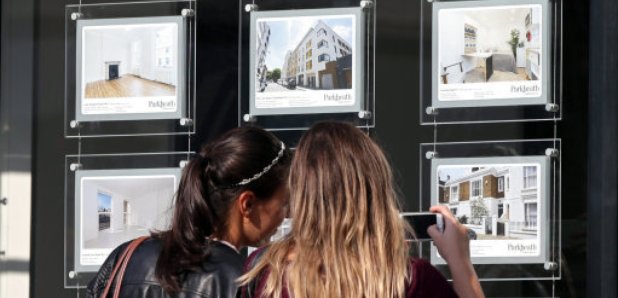 Stirling is the cheapest city in the UK for buying a house, a report has found.
A property there will cost an average of £173,848, which is 3.7 times average gross earnings.
In Edinburgh it's six times earnings, at £236,136.
Across Scotland's cities as a whole, buying a house has become less affordable.
The average price has risen by almost 3% from £181,061 in 2016 to £186,002 in 2017, compared to 1% across the whole of Scotland.
As a result, average home affordability has worsened for the fourth year in a row, from 5.2 to 5.3 times gross average earnings.
The annual Bank of Scotland affordable cities review puts the affordability of homes in Scottish cities at its worst level since 2009.
Aberdeen, Perth, Dundee and Inverness follow Edinburgh to make up the top five least affordable cities north of the border, but the latter three plus Glasgow are included in the UK's top 20 most affordable spots.
Perth has recorded the biggest price rise of any Scottish city over the past decade with a gain of 31% compared to the UK cities average of 21%.
Graham Blair, mortgage director at Bank of Scotland, said: "Homebuyers in Scotland's cities have seen affordability levels worsen for the fourth consecutive year as average city house prices have continued to rise more steeply than average wage growth.
"However, the average price-to-earnings ratio in Scotland's cities is 5.3 - lower than the UK cities average of 6.9.
"It's little surprise that Edinburgh retains its title as Scotland's least affordable city, with Aberdeen and Perth close behind.
"Stirling now takes the top spot as the UK's most affordable city as well as Scotland's."