Steep Rise in Fuel Poverty
26 October 2015, 06:00 | Updated: 30 March 2016, 13:50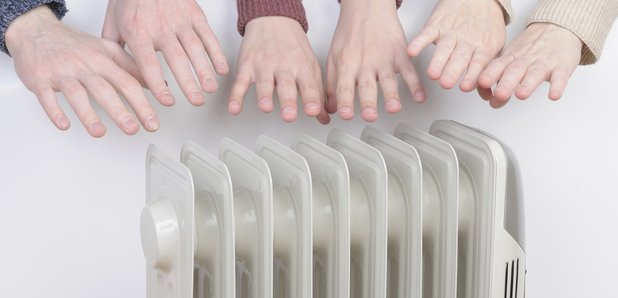 Citizens Advice Scotland has published new evidence showing the steep rise in fuel poverty over the last few years, with the numbers of energy cases recorded by the service in Scotland increasing by 130% since 2011.
CAS Consumer spokeswoman Sarah Beattie-Smith says: "These reports show the clear growth in the numbers of Scots who are struggling to pay their energy bills. They also show the impact this has had on our workload as an advice service, and how we have met this increase.
"Our case evidence highlights the key issues that have affected peoples' ability to heat their homes over this period. These include: low pay, under-employment, increased living costs and rising debt, in addition to the impact of austerity policies such as below-inflation benefit payments, the bedroom tax, benefit sanctions and long waits for benefit assessments. The changes made to some billing systems have also been a key problem, and Scottish Power in particular has created a number of problems for consumers.
"The levels of fuel poverty in Scotland are higher than ever, and all over the country there are families who yet again this winter will face the devastating choice of whether to heat their home or put food on the table. As these reports show, Scottish CAB advisers deal with cases like this every week. We will continue to offer that expert advice and support to anyone who needs it. You can visit your local CAB or call our consumer helpline 03454 040506.
Citizen's Advice are among the campaigners calling on householders to help elderly friends and relatives find cheaper energy deals.
It's after finding that almost nine in 10 bill payers did not switch in the last year.
The new figure from Ofgem, based on data from household meters, found that 88% of energy customers have not switched in the last year despite widespread advice that doing so can save hundreds of pounds.
A separate poll for Big Energy Saving Week, a joint campaign with Energy Saving Trust, Department of Energy and Climate Change and Citizens Advice, found 45% of people did not believe they could save money by switching and 75% of people who did thought it would be £100 or less.
A fifth (20%) said they were aware that an elderly person they looked after had fallen behind on their energy bills or been unable to pay.
Energy Saving Trust chief executive Philip Sellwood said: "We're urging sons, daughters, friends, neighbours and even older people themselves to help each other, or someone they know, to check and make sure they are on the best deal online or over the phone.''
The poll also revealed a number of misconceptions about switching, with a quarter of people wrongly thinking that tenants needed their landlord's permission to switch and 25% worrying that they could be disconnected when changing supplier.
Energy and Climate Change Secretary Amber Rudd said: "By not switching, hardworking bill payers are missing out on hundreds of pounds, savings which could especially help older people heat their homes for less this winter. ''
:: Ipsos Mori surveyed 2,710 UK adults between September 21 and October 1.