St Andrews Uni Tops Student Survey
10 August 2016, 08:12 | Updated: 10 August 2016, 08:14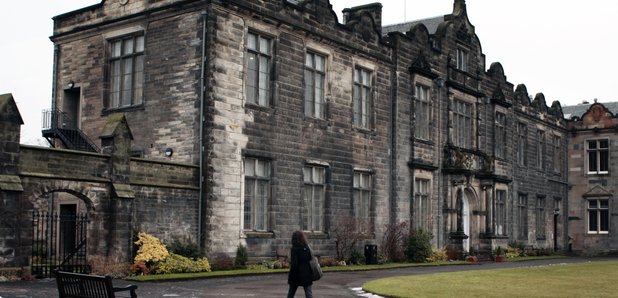 St Andrews has been named Scotland's top university in a satisfaction survey of students.
Final-year students at the Fife university gave it top marks for the quality of the learning and teaching experience, resulting in a 94% satisfaction rating.
Across the country as a whole, 86% of full-time students and 89% of part-timers said they were satisfied with the the quality of their course.
The results are from the annual UK-wide national student survey (NSS) of more than 300,000 people.
Professor Lorna Milne, vice-principal of St Andrews, said: ''This should be great news for those joining our academic family in 2016 as this year's graduates assure incoming students that they've made the right choice.
''This ranking confirms we have superb staff waiting to greet them and a community where the greatest satisfaction goes together with the most ambitious challenges.
''Nonetheless, we take all feedback seriously and will be looking for opportunities for further enhancements to the St Andrews experience.
''Scottish universities are setting excellent standards in UK education and we are delighted that the NSS can be taken as such a positive endorsement of hard work and achievement in our sector.''
Satisfaction rates also improved at the University of Dundee to a high of 91%.
Vice-principal Professor Karl Leydecker said: ''Dundee is now in the top 10 in the UK for student experience, something we can be very proud of.
''This fantastic result has been achieved thanks to a huge collective effort by staff right across the university and in our partner organisations such as the NHS, working together with our students.
''The 2016 figures represent our best-ever scores in the NSS, with strong performances at both institutional and subject levels.
''The results strengthen our reputation for outstanding learning, teaching and student experience.''
Abertay was named the top ''modern university'' in Scotland, according to its students.
Deputy vice-chancellor Professor Steve Olivier said: ``This is fantastic news and testament to the dedication and hard work of staff right across the university.
''The NSS is our best way of finding out what students think is great about studying at Abertay and what could be improved about their learning experience.
''We are committed to continuous improvement in the teaching and learning experience for future generations of students.''
Satisfaction rates were lower for student unions across Scotland, with 64% happy with facilities.