Solicitor Aamer Anwar Is Glasgow Uni Rector
21 March 2017, 18:32 | Updated: 21 March 2017, 18:33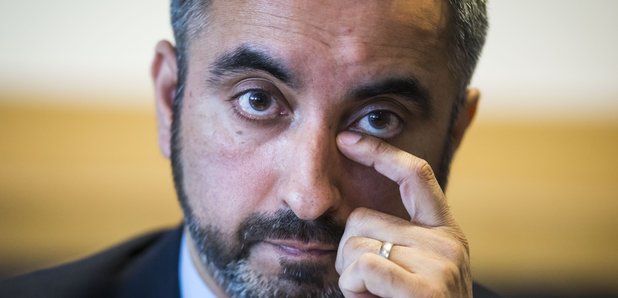 Human-rights lawyer Aamer Anwar has been elected as the rector of one of the UK's oldest universities.
The high-profile solicitor was elected to the role at the University of Glasgow following a ''landslide'' student vote in his favour.
Mr Anwar, one of 10 candidates in the running, will take over the post from US whistleblower Edward Snowden, who is coming to the end of his three-year tenure.
The decision was confirmed by the university, who tweeted: ''Congratulation to @AamerAnwar elected by our students as UofG's next rector.''
Scotland's First Minister Nicola Sturgeon also sent her congratulations to the 49-year-old via social media.
Mr Anwar said the students had elected an ''active, working'' representative.
''It is truly humbling that the students of Glasgow University have entrusted me as their next rector,'' he said following the announcement.
The post of rector involves a number of key duties to represent students. They include attending meetings of court - the governing body of the university - and bringing student concerns to the attention of university bosses.