SNP Loses A Third Of MPs
9 June 2017, 08:34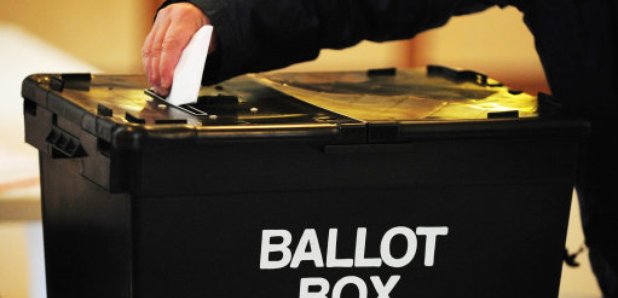 The SNP has lost more than a third of its seats, with Alex Salmond and Angus Robertson among the high-profile nationalists ousted from Westminster.

Rival parties predict the demise of plans for a second independence referendum after Nicola Sturgeon's party lost 21 of the seats it added in its landslide victory just two years ago.
The SNP remains the largest party in Scotland with 35 seats but it conceded constituencies to the Conservatives, Labour and the Liberal Democrats.
Ms Sturgeon said: ''I'm disappointed at the SNP losses but I'm pleased that we've won the election.''
She said the result was a "disaster'' for Theresa May, and added that she is open to forming a ``progressive alliance'' at Westminster.
Former first minster Mr Salmond lost his Gordon seat to the Conservative Colin Clark, while SNP depute leader Mr Robertson lost Moray to Tory Douglas Ross - who overturned a majority of more than 9,000.
Mr Salmond said the result was a "grievous blow'' to the party he once led, but added it remains in "a position of very substantial influence'' at Westminster and would seek to keep the Conservatives from power.
Other prominent nationalists who have lost their seats are Mike Weir, who had represented Angus in the House of Commons since 2001, and Tasmina Ahmed-Sheik, who lost the Ochil and South Perthshire seat to the Tories.
The SNP lost the first seat declared north of the border to Labour, with Gerard Killen winning Rutherglen and Hamilton West from Margaret Ferrier.
Labour also returned to winning ways in Scotland's largest city, taking Glasgow North East from the nationalists and ousting Anne McLaughlin, and defeated the SNP in Midlothian and East Lothian.
In East Dunbartonshire, Liberal Democrat Jo Swinson regained the seat from the SNP's John Nicolson - who won the constituency from her in the 2015 election.
She thanked voters from other parties who had helped her get re-elected, saying: "I recognise all of those who put party allegiance to one side to send a clear message that East Dunbartonshire does not want another divisive independence referendum.
''Nicola Sturgeon, I hope you're listening.''
Scottish Conservative leader Ruth Davidson said plans for a second independence referendum are now "dead'', while Labour leader Kezia Dugdale said the issue must now ``disappear''.
The Liberal Democrats also took Caithness, Sutherland and Easter Ross from the SNP and the nationalists lost out in East Renfrewshire, this time to the Tories.
Paul Masterton took the constituency - which 20 years ago had been the safest Tory seat in Scotland - from the SNP's Kirsten Oswald.