SNP Football Act Could Be Scrapped
15 May 2016, 08:34 | Updated: 15 May 2016, 08:37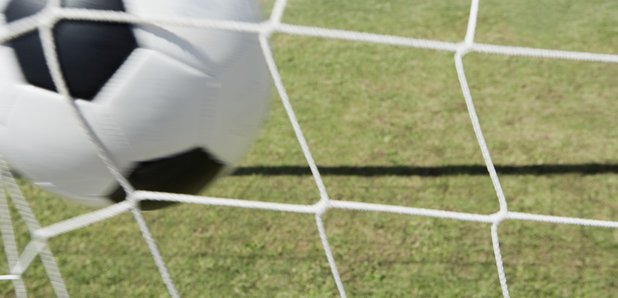 The Scottish Conservatives are to lead a bid to repeal controversial legislation aimed at tackling sectarianism.
The SNP used its majority in the last Scottish Parliament to pass the Offensive Behaviour at Football Act (2012) despite a lack of opposition support.
With Nicola Sturgeon's party returning as a minority administration, the Tories, who are the second largest party at Holyrood, want to bring forward new legislation to scrap it, describing it as ``unfair and unworkable''.
Labour, the Liberal Democrats and the Greens all pledged to repeal the Act in their election manifestos.
Labour's James Kelly said he also plans to bring forward a Member's Bill to scrap it.
The legislation criminalised offensive and threatening behaviour, including sectarian behaviour, related to football matches and any communications containing threats or incitement to religious hatred.
At the time the Act was passed, opposition parties released a statement claiming the SNP had failed to make the case for it, and warned it could do ''more harm than good''.
They also cited concerns of football fans, and religious, anti-sectarianism and legal organisations.
A report published earlier this year revealed there were only 79 convictions in 2014/15 under the legislation, with opposition parties stating the figures demonstrated the law is unnecessary.
Scottish Tory chief whip John Lamont said: ''Having prevented the SNP from gaining an overall majority, we can now use the powers of the parliament to scrap some of the bad laws they passed in the last one.
''To do that, opposition parties need to work together where possible and, as Scotland's main opposition, we aim to facilitate that as best we can.
''There are proposals to bring forward legislation to scrap the Offensive Behaviour at Football Act.
''We want to work with other opposition parties on this to ensure parliamentary time is provided over the coming weeks and months so we can act without delay.
''We believe there is a majority in the new parliament to end this absurd law.
''With opposition parties working together, we can now get on with the job of holding the SNP to account.''
Mr Kelly said: ''The place to tackle sectarianism is in our classrooms and communities.
''Instead, the SNP passed a law based on chasing headlines rather than finding solutions and set us back in the fight to end sectarianism in Scotland.
''Labour will work with other parties in the Scottish Parliament to repeal the Football Act.
''The law has become a symbol of the SNP's arrogance in government. No other party supported the law but the SNP used their majority to bulldoze it through anyway.''
A spokesman for the Scottish Liberal Democrats said: ``The Scottish Lib Dem manifesto said that the Offensive Behaviour at Football and Threatening Communications Act should be repealed.
''The Act was pushed through when the SNP had a bulldozer majority. Now they have lost seats they have to listen to other voices. After repeal the Scottish Government should instead take forward the recommendations of the Independent Advisory Group on Tackling Sectarianism.''