Smear Tests At 10 Year Low
6 September 2016, 16:13 | Updated: 6 September 2016, 16:15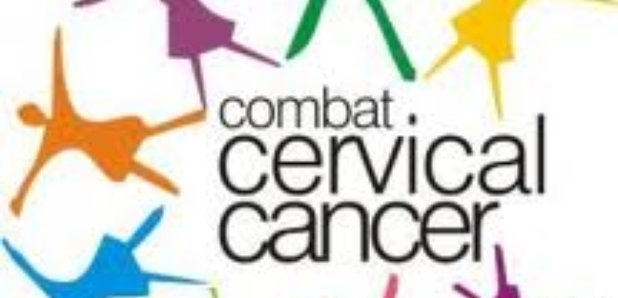 The number of women being screened for cervical cancer has fallen to its lowest level for almost a decade, with one in three females not attending for the vital check.
The Scottish Government now plans a hard-hitting advertising campaign aimed at increasing the number of women being tested.
NHS statistics showed that at the end of March, 69.2% of eligible women had attended for a cervical smear test in the past three-and-a-half years, down from 70.4% in 2015 and below the proportion of 76.5% who had been tested in 2007.
Cancer Research UK said the fall in the number of women going for the checks was ''disappointing''.
The screening programme was first introduced in Scotland in 1988, with the aim of reducing the number of women diagnosed with cervical cancer, with regular tests previously offered to all females aged between 20 and 60.
Changes to the screening mean women are no longer asked to come for a test until the age of 25, with Scotland's top doctor Chief Medical Officer Dr Catherine Calderwood stating the latest decrease ``follows a similar trend in recent years''.
She added: ''While this may be as a result of the change in age group invited for cervical screening, bringing women into the programme for the first time at 25 instead of 20, we're determined to increase the number of women attending.''
The test identifies cell changes which could lead to cancer in women who otherwise have no symptoms of the disease, allowing early diagnosis and easier treatment.
Dr Calderwood said: ''Cervical screening - 'the smear test' - is an effective method of significantly reducing cases of and deaths from cervical cancer, and in detecting cancer as early as possible.
''It saves around 5,000 lives in the UK every year and treatment prevents eight out of 10 cervical cancers from developing.
''We will soon be launching a new marketing campaign with NHS Health Scotland to drive home the importance, particularly with younger women, of attending their smear test when invited.
''These efforts will support the work that NHS boards continue to do locally to increase the uptake in the programme and take every opportunity to reinforce the importance of attending cervical screening.
''I would urge all eligible women to take up their invitation for screening and hope that this bold new campaign will raise awareness of those benefits and encourage women to make an appointment.''
All NHS boards in Scotland have a lower rate of screening than they did five years ago, according to the figures.
Gregor McNie, Cancer Research UK's senior public affairs manager in Scotland, said: ''It's disappointing that uptake has fallen.
''Cervical screening really does have the potential to save lives by preventing cancer from developing in the first place.
''Cases of cervical cancer have fallen by a third in Scotland since screening was introduced in the late 1980s and so it's important that women who want to can take up their invitation.''