Sir Billy backs Mandela statue
16 February 2018, 16:17 | Updated: 16 February 2018, 16:19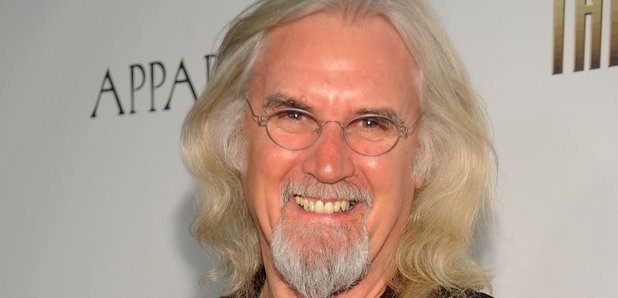 Comedian and actor Sir Billy Connolly has backed a drive to raise cash for a statue in memory of Nelson Mandela.
The Big Yin joins a trio of prominent Glaswegians who have signed up as patrons of the Nelson Mandela Scottish Memorial Foundation (NMSMF).
They include Sir Alex Ferguson CBE, Kenny Dalglish MBE and Lord MacFarlane of Bearsden.
Sir Billy said: "I am honoured and delighted to join the impressive line-up of worthy Glaswegians as a patron of the campaign to build a statue to Nelson Mandela in Glasgow.
"I met Mr Mandela in Oslo, Norway, where he received the Nobel Peace Prize.
"He left an impression on me that I will never forget."
The charity plans to mark the centenary of the former South African President's birth by raising £250,000 to commission a memorial in Glasgow.
A statue already exists in Parliament Square, London, with planning permission in place for the new memorial at Nelson Mandela Place, Glasgow.
Imprisoned for 27 years for his resistance to apartheid, the South African leader was made a Freeman of the City of Glasgow in 1981 while still in jail.
He was finally released from jail on February 11 1990 with this week marking the 28th anniversary of that historic moment.
In 1993 he collected his Glasgow honour in person and addressed a crowd of 15,000 in the city's George Square.
The charity was launched on October 9 last year to coincide with the 24th anniversary of Mandela's visit to Glasgow.
Brian Filling, NMSMF chair, said: "I'm delighted to welcome Sir Billy Connolly, a Freeman of the City of Glasgow, as the latest patron of the Nelson Mandela Scottish Memorial Foundation.
"He joins a list of celebrated Glaswegians, who have received that honour, lending their support to our cause.
"Our plan to erect a memorial for Nelson Mandela in Nelson Mandela Place will complete a piece of Glasgow's history of support for progressive and noble causes and serve as a permanent reminder of South Africa and Glasgow's important and shared history."