She would be with us now if she was able - family of missing woman
6 April 2018, 15:56 | Updated: 6 April 2018, 15:58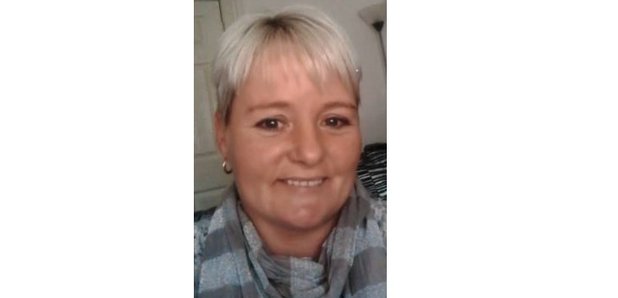 The family of a missing woman has issued an emotional appeal, as police said they cannot rule out a "sinister" explanation for her disappearance.
Julie Reilly, 47, was last captured on CCTV at a Glasgow supermarket on February 6.

Two months on, her mother Margaret Hanlon, 69, begged her daughter or anyone with information about her to get in touch.

Accompanied by Ms Reilly's sister Lynne Bryce, 36, she said: "Please, please if you are out there somewhere Julie, please let us know you're ok.

"We are all so sick with worry for your safety.

"If anyone, anywhere knows of Julie's whereabouts please don't let us go on like this - I'm begging you from the bottom of my heart.

"Julie is a daughter, a mother, a sister, an auntie, and a grandmother to a beautiful grandson who turned one in February. We all need her home."

She said Ms Reilly, who was reported missing on February 15 after failing to make appointments, would never miss these.

She added: "This is so not Julie. She would be with us now if she was able."

Police said they have "no direct evidence" pointing to a sinister outcome but cannot exclude this.

Forensic searches of her home near Shieldhall Road in Govan are ongoing but detectives stressed her disappearance is still a missing persons inquiry.

Detective Chief Inspector Mark Bell from the Major Investigations Team said: "I cannot exclude that something sinister has happened to her but it is my absolute wish and sincere hope that I find Julie alive and well."

He said Ms Reilly has had a "number of issues" in the past and elements of her private life give him "concern".

The detective said the forensic search of her home was to ensure that nothing "untoward" had happened in the property but said there was no wider threat to the public.

"Julie has never gone missing before. For me at this time I don't see an obvious trigger as to why Julie would go missing. That is what causes me concern," he said.

"If someone does know something about Julie's welfare, where she currently may be right now or the circumstances which have led to her disappearance, I would ask that person to really consider their conscience and to contact the police."

He also appealed for sightings and said officers had spoken to 216 bus passengers on routes Ms Reilly was a frequent user of, leading to "potential positives" which are being followed up.

The last known sighting of the missing woman was via CCTV at 5pm on February 6 at Aldi in Paisley Road West, Govan.

Police Scotland has employed its underwater unit, dog branch and specialist search officers as part of the investigation.

Ms Reilly, who has been known to use the surnames Hanlon, Martin and Collins, is white, around 5ft, with a medium build and dyed blonde short hair.

When last seen she was wearing a pink jacket, jeans and aqua trainers.

Anyone with information is asked to call 101.