Services returning to normal after snow, but some schools still affected
5 March 2018, 11:02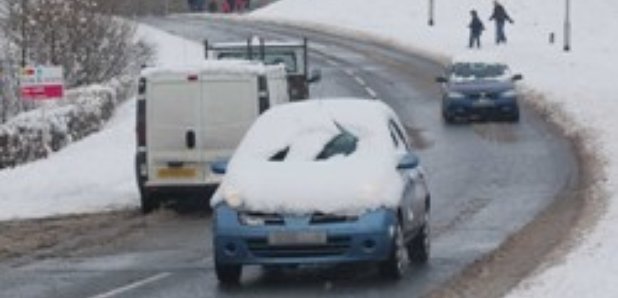 Transport services in Scotland have been returning to near-normal operations at the start of the working week, although the impact of last week's extreme snowfall is continuing to hit some schools.
Met Office yellow "be aware" warnings for snow and ice are in place for parts of the country until Tuesday afternoon.

People have been urged to remain vigilant while the weather alerts persist, with police advising motorists to drive with caution in all areas.

Thousands of pupils have returned to school on Monday after three days of closures last week.

However, all schools and nurseries in Fife remained shut on Monday.

Scottish Borders Council said 19 primary schools in predominantly rural areas would remain fully closed on Monday. All secondary schools were open for S4-S6 only.

Public transport was suspended and people were last week told not to drive from Wednesday afternoon into Thursday morning across the central belt, with the travel network largely paralysed until the end of the week due to heavy snow.

Many transport services were back up and running as people returned to work this week.

Virgin Trains said the route between Carlisle and Scotland has reopened, and it expected to run a near-normal service.

ScotRail's latest update said its teams have been working through the weekend to make sure the 2,800 miles of track on Scotland's railway are clear of snow and ice.

"Scotland's railway is open, with a near normal service running on ScotRail routes across the country," the statement said.

"There may be minor alterations to services throughout Monday. You may find some trains have fewer carriages than usual - our trains have taken a battering from the snow and freezing temperatures in recent days.

"We continue to remove packed snow and ice from underneath our trains, which can cause train faults."

Lothian Buses said its services were operating on full routes.

The yellow weather warning advises that spells of snow will continue to affect parts of Scotland, bringing further accumulations in places as well as icy stretches on untreated surfaces.

It continues: "Snow will mainly fall inland and will become increasingly confined to hills and mountains during Monday. Further delays to travel and public transport could occur."

A further warning for Tuesday until 3pm advises that snow is expected to develop over parts of central and northern Scotland early that day.

Deputy First Minister John Swinney said: "Conditions have improved significantly in many parts of the country but I would urge the Scottish public to remain vigilant.

"Yellow (be aware) weather warnings are still in place across all but the most westerly parts of Scotland, and in most parts ice and surface water will create challenges for drivers on some minor roads.

"The advice from Police Scotland is travel with caution in all areas, and drivers are encouraged to plan ahead and check weather forecasts."