Scottish Indy Support 'Two Points Higher Than In 2014 Referendum
13 September 2016, 07:05 | Updated: 13 September 2016, 07:07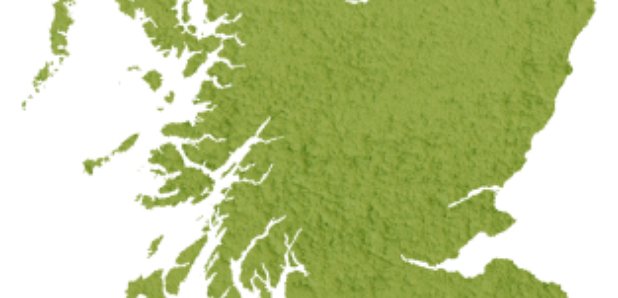 Support for Scottish independence is two points higher than it was in the 2014 referendum, a new poll has found.
Just over half (53%) of Scots favour staying in the United Kingdom, with 47% backing independence when ``don't knows'' were excluded, research by Kantar TNS found.
That compares to the 45% who voted for independence and the 55% who backed remaining in the UK almost two years ago on September 18 2014 - with pollsters stating the increase is ``not statistically significant''.
The new study was carried out in the aftermath of the UK's vote to leave the European Union, which saw most Scots opt to stay in the EU.
In the wake of that decision, First Minister Nicola Sturgeon warned a second independence referendum was now ``highly likely''.
But Tom Costley, the head of Kantar TNS In Scotland, said the SNP would have "hoped for more of an uplift in support for Scottish independence'' since then.
A total of 1,047 adults were questioned for the poll, with interviews carried out between August 10 and September 4.
Overall, two fifths (41%) said they would vote Yes if another referendum on independence was held, while 47% said they would vote No and the remaining 12% did not know.
While about a quarter of people who voted Labour in May's Holyrood elections said they would vote in favour of independence, the research also showed almost a fifth of those who backed Ms Sturgeon's party then would opt to stay in the UK.
Mr Costley said: "In the aftermath of the Brexit vote and Scotland's contrasting position with much of the rest of Britain, the SNP would have hoped for more of an uplift in support for Scottish independence.
"The recent launch of the SNP's 'listening exercise' appears to be timely as it seeks to understand how it can persuade more Scottish voters to back the independence option, prior to seeking a second referendum on the subject.''
At the start of September the First Minister launched a new National Survey on independence, declaring the time was right for the SNP to lead a fresh "conversation'' on the issue.
The party hopes to speak to two million voters before the end of November in what Ms Sturgeon described as being the ``biggest-ever political listening exercise''.
When she announced her programme for government last week the SNP leader revealed legislation that could pave the way for a second independence referendum was being drafted.
After the UK voted to leave the European Union, Ms Sturgeon said the Scottish Government would consult on a draft Referendum Bill, ''so that it is ready for immediate introduction if we conclude that independence is the best or only way to protect Scotland's interests''.