Scottish Government hold crisis talks with Oxfam over 'concerning' prostitution scandal
12 February 2018, 15:45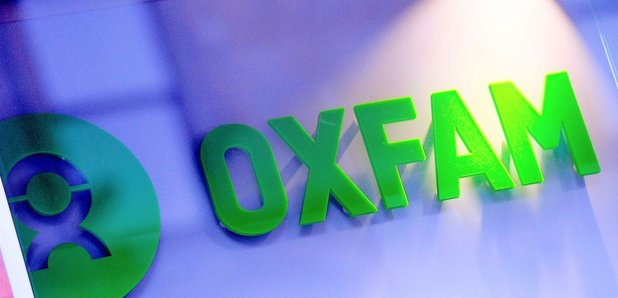 The Scottish Government has held crisis talks with Oxfam over the Haiti sex claims.
Talks were held between Oxfam Scotland bosses and the International Development Minister Alasdair Allan amid continuing criticism of the charity's response to the sex allegations.
The Times newspaper reported last week that senior aid workers used prostitutes in Haiti during the international relief effort following the devastating earthquake that hit the Caribbean nation in 2010.
An internal investigation by the charity into sexual exploitation, the downloading of pornography, bullying and intimidation is claimed to have found children may have been exploited by employees.
The organisation has since faced further allegations prostitutes were also used by staff in Chad in 2006.
A Scottish Government spokesperson said: "The Scottish Government is concerned by the reports involving the activities of Oxfam staff in Haiti and how the organisation dealt with the issue.
"The International Development Minister has discussed this with Oxfam Scotland and made clear that any kind of sexual abuse or misconduct is simply unacceptable."
The claims continued on Monday, with allegations the charity was aware of concerns about the conduct of two of men at the centre of the Haiti allegations when they previously worked in Chad.
Oxfam has denied trying to cover up the use of prostitutes by staff in Haiti and has announced a package of measures in a bid to improve safeguarding at the charity.
Oxfam's deputy chief executive Penny Lawrence has resigned over the prostitution scandal.
She said she took "full responsibility" for the behaviour of the charity's staff in Chad and Haiti "that we failed to adequately act upon".
These Scots spoke to Capital in Glasgow
An OSCR spokesperson said, "It is for the Scottish Government, like all other funders, to decide when it is appropriate for them to support any charity after an assessment.
"Some funders are charities themselves, but all funders who have a concern about any aspect of a charity's operations should first conduct their own due diligence checks.
"Charity trustees have a responsibility to ensure that funds received are used for the purpose they are intended. In cases where a charity has not used the funds appropriately, the funder will have to decide whether or not future contributions will be made."
Scottish Labour's External Affairs spokesperson, Claire Baker, said: "It is right that the vital work of charities, particularly those working abroad in crisis situations, has been and continues to be supported by the Scottish Government.
"But without doubt Oxfam has very serious questions to answer about its internal procedures around how it deals with allegations against its staff and the safeguarding of the vulnerable people it is supposed to be helping.
"The allegations of an abuse of power and position in places like Haiti by some aid workers betrays the public's confidence in charities and their work. Transparency is key for confidence to be restored and Oxfam, and other international aid charities, need to do all they can to rebuild that trust."